Welcome to Interviews and articles page of my site.
Here you will find both sides of the coin in that I am am much more apt to be interviewing the interviewee (did that make sense ?) than actually getting interviewed myself.
I have added some of the press I have received here as well as press I have created. Kinda got a mixed bag here kids. Sometimes I am doing the interviews ... sometimes I am being interviewed. Also some of the articles I have written appear here as well

Now that I have completely discombobulated this section let's get started.
BTW ... there is an MP3 player on the site which automatically starts ... ta watch some of the vids ya may wanna scroll down and click it off .

The Following Interview is taken from the magazine CLASSIC ROCKS (issue 90) which is published in the UK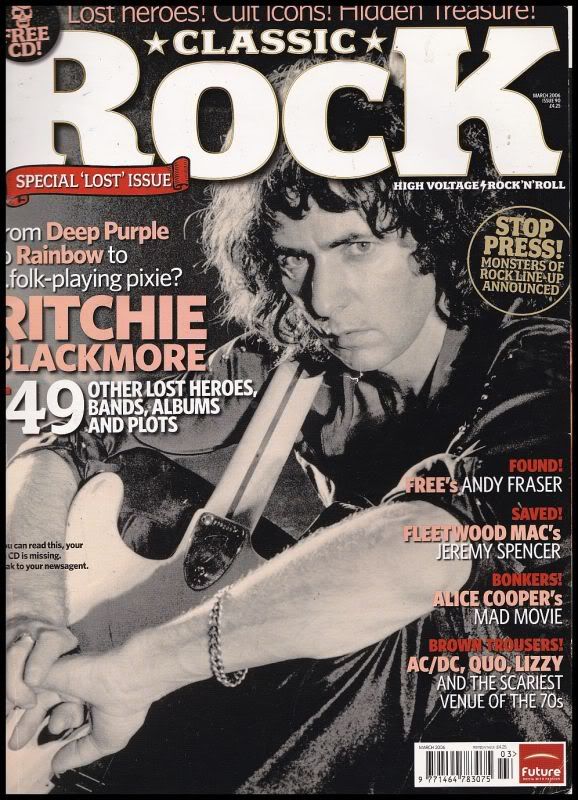 OLD MEMPHIS ROCKABILLY !
Jason D Williams and I on the Nashville Network

You are listening to "TIN DRUM" with yours truly on the percussion and traps
Scroll through the player below for more recordings I have made

Have a listen to the MP3s featured on the player of this site ... there I am playing drums on everything from rock to country to ambient . For more info on my drumming career click the Japanese drummer below !

You may wanna switch of the player watching any of the videos below

I add new things as they come along ... so if your looking for something in particular please scroll down til ya get there
LOOKIN' FOR ROCK CITY ANGEL JAPANESE PIX & STUFF SCROLL DOWN
Posted October 2, 2010
My interview with Supe from the OZARK MOUNTAIN DAREDEVILS

Awhile back I interviewed MICHAEL "SUPE" GRANDA from the OZARK MOUNTAIN DAREDEVILS for a South American rock magazine. The article has never been published in the states so I thought it might be a good idea to throw some of the video from that day in NASHVILLE up on here for OMD fans.
ORDER SUPE'S NEW BOOK
"It Shined – The Saga of the Ozark Mountain Daredevils"
See the listing after the vids !
A lil about Supe: A multi-instrumentalist, Supe and rock and roll entered adolescence at the same time-Supe describes himself as a 'sponge' in exploring the varied sounds of famed Gaslight Square in St. Louis-and out of the exposure to the vibrant music culture came a mind and soul dedicated to a wide variety of sounds and styles. At the end of the 1960s, Supe aimed his car and his life in a southwesterly direction from his St. Louis home, and a couple hundred miles on I-44 later arrived in Springfield, Missouri, his home for the next twenty years. There he found a common vibe among a coterie of musicians who in 1971 formed the Ozark Mountain Daredevils. The group's self-titled debut on A&M Records was produced by Glyn Johns (The Who, Rolling Stones) and spawned a Top 30 hit in "If You Want to Get to Heaven." The Daredevils were conspicuously eclectic, the group bursting at the seams with invention: five of the members sang lead and contributed songs, Supe among them. The Dares were rootsy and adventurous, capable of digging into the naked heart of a lyric about spiritual renewal as they were in surreally getting lowdown on "Chicken Train."Supe continues to play in many projects and releases material continually.

CLICK ON THE BANNER BELOW TO GO TO SUPE"S WEBSITE !
This interview is divided into several Youtube vids ... hope ya dig 'em and get some insight into the wonderfully talented musician
Video #1
Question #1 The Beginnings of the Ozark Mountain Daredevils
Question #2 Tell about the Candlelight audition for A&M Records
Video #2
Question #3 How did you get the name Supe ?
Question #4 Steve Cash's harmonica playing
Video #3
Questions asked #5 Tell me about the album "13"
Questions asked #6 Let's talk about "Chicken Train"
Vids 3 & 4 will be added in the next two days ... ya'll come back ya hear ?

"It Shined – The Saga of the Ozark Mountain Daredevils"

At last, a book written about The Ozark Mountain Daredevils, by one of its own, has been released. Written by bassist, Michael 'Supe' Granda, "It Shined – The Saga of the Ozark Mountain Daredevils" is an expose of the life and times of the band in and out of the spotlight, on and off of the stage, and from top of the charts to the bottom of the barrel. Not only will you find humorous anecdotes about the music (i.e. Jackie Blue's sex change and Chicken Train's acquisition of its chicken squawking solo), you will learn about the rigors of the road both here and abroad. Follow the path of the band from its beginnings onstage at the New Bijou Theater in 1971 to one of their last gigs on the stage of the Shrine Mosque in 2004. In between those dates you'll find a cornucopia of stories - some good, some bad, some ugly, all entertaining. Though the band went through many personnel changes, the only member to remain a constant was Supe. While the others came and went, Supe stood center stage, leading the mayhem with musicianship and humor, both of which can be found in these pages.
Click on any pic of the book to order yours today !
In addition to "IT SHINED" you may dig these magnificent records from Supe as well !
Click on any cover to order or get details
BUY THE OZARK MOUNTAIN DAREDEVILS DEBUT CD right here on this site. Click the spinning record and scroll down to item # 271

VID of my old band ROCK CITY ANGELS during out JAPANESE TOUR !
At the risk of being to self indulgent I am saying what the heck. Let's start with my friend Ken and I having a lil conversation about my days on Geffen records. That seems to be on e of the most asked questions I get on the net ... beings that one of my bandmembers at the time was Captain Jack Sparrow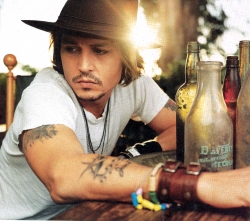 So set aboard his tiny ship and listen to tales of yore from the land of Hollywood
Young Man's Blues:
Ringo Jukes on Rock City Angels
By Sleazegrinder

_____________________________________________________________________________________

There's only about four Ringos in the whole world, so I hardly think this one needs an introduction, but if you insist, he's the drummer for the Rock City Angels, one of the best American rock n' roll bands of the 80's, a boozy, bloozy blast of black-eyed soul, greasy, glammy thunder, and good ol' boy swagger. Their story is legendary, but often garbled, filled, as it is, with movie stars, multi-million dollar deals, corporate espionage, and even attempted assassination. For the skinny on what they meant to all the rocker kids and beautiful freaks back in the ol' daze, might I suggest you check out Pepsi Sheen's Flash Metal Suicide entry on 'em?

But for now, take a little ride with me. It's somewhere in Arkansas, 100 miles away from Memphis, the crickets are singing and Ringo Jukes is tellin' a few tales…

____________________________________________________________________________________

So, Young Man's Blues is being re-released on Gott Discs, a German label.

I just found about that a few days ago. I guess we're just gonna let it ride and see what happens. I'm glad someone is doing it, to be honest, although I'm not sure how they did it. I'm surprised that Geffen hasn't jumped in yet. You know, we've got the original version of that record, we've been trying to release it for awhile now. See, it was originally recorded in Memphis by a guy named Jim Dickinson, and it was a little different. Geffen didn't like it, they didn't think it was 'hard rock' enough. So we're trying to release the 'original' one, and sell it on our website. So I'm thinking that the one they're releasing over there, that's just settin' us up for this one nicely.

More tangled webs for the Rock City Angels, man.

I'm sure all bands got their stories, but this shit just don't go away! I got four original members all talking now, though, so who knows, maybe we can get a little reunion happening at some point soon.

I thought there WAS a reunion record already recorded, called "Use Once and Destroy"?

That one was recorded in 2001 in LA, but it's not finished yet. So we figured if we put out the Dickinson record, we could use the money we make to finish that one.

Did you play drums on it?

No, I didn't, I couldn't get out there, I was touring.

Who were you touring with?

Oh, for years I've been playing with this guy Jason Williams, he's like the son of Jerry Lee, the piano player. Same kinda deal, only with more of a 90's edge. I just got out of that, I been traveling with him, shit, about 12 years now. I met him through Bobby Durango, matter of fact.

How's it feel to be off the road after all these years?

Gettin' kinda boring. I got a little band together, we play the roadhouses, but I'm looking to get some shit going around here this spring. I'm hoping to get at least the three core members, me, Bobby and Andy, and we're gonna play at least three shows, Florida, LA, and Memphis. Maybe Europe, too, seems like they're more interested in rock over there these days.


Let's back up a little and get some history. When you joined the band, they had already recorded their first album for New Renaissance, right?

Well, that was basically a demo. Ann Boleyn, she's the one that got them out there to LA. They were all from Florida, originally. So, they got there, and everything wasn't as peachy-keen as it was supposed to be. They figured they were gonna be stars once they got there, since they got a little of that in Florida. I think their drummer, Punky, left after two weeks, and then I joined up. But the drummer on that album is Dirty Dave, from Florida.

Did you have to deal with Ann Boleyn at all?

Oh yeah. I still am!

What about the infamous death threats?

I was wondering how long it would take to get to that. She put out this shit, it was like some bad b-movie.

She was saying that if she didn't turn over the band's contracts to Geffen, people were threatening to kill her. She said somebody tried to run her off the road in Laurel Canyon one night, and that she was getting all these phonecalls, it was like a bad extortion movie. I think she was just trying to hype that album (the demo album, "Glam", was released in 2000), because I don't remember her ever coming up to us and saying, "Guys, they're trying to kill me!"

Well, wasn't she crazy?

A little loony. Into that black magic shit, yeah. That's a good point, it mighta been her own paranoia trying to kill here, but I don't think it had nothin' to do with us. She just worked it into a good story. I tell you what, though, she's got this tape that I would really love to get, it's pretty much why I still stay in touch with her. It's of this public access show we were on after being in LA for about a month. It's the original line-up of the band, and we were like the New York Dolls. There were people shooting up in the bathroom and we all just way too fucked up. We flipped off the producer and really cussed him out, and Ann's got this all on tape somewhere. She won't let up on that one, either; she's got a lot of stories, but that one is true.

I really didn't talk to her for along time, until she released that record. You know, I think she got about $30,000 for that, and it was just a demo. I remember there was a bonfire burning party with the jackets, she printed them up but not the actual album. I still have one, it's pretty cool.

But, she got paid not to release the album, and 14 years later, she released it anyway? Did the statute of limitations run out, or something?

Shit, I dunno. I shoulda studied law. It's like that thing in Germany – I'm starting to get the impression that you can pretty much do whatever you want, until somebody stops you. __________________________________________________________________________________________________________________________________________________


The other big story about you guys is that Johnny Depp was in the band for awhile.

He was in the band for about 6 months. It's funny, I have some friends that are doing this weird documentary, and they talked to Depp about three months ago about this. He never really talks much about being in the band, and what I deduct about that is that he did a lot of drugs back then, and I don't think he's particularly proud of that period of his life. But I think the band was really his saving grace back then. And right in the middle of it, he got the 21 Jumpstreet gig, which was a hell of lot better paying than the band. It's crazy man, who woulda thought? He was one of our guitar players, and he just bought his own island!

Did he have any kind of star quality back then?

Well, we had so many guitar players that he just seemed like another one of the guys in the band. What I do remember sticking out about that guy was we have a song called "Pitbull" that's got all this real dark, harmonic type feedback during the verses, and I just remember the second or third time we played with him, I looked over and he was bending the neck of the guitar, doing some real outside shit, and that was only the second rehearsal. So I decided then that he was a pretty solid guitar player. Initially when they told me he was an actor, I didn't even want to see the guy. I was like, "Oh, a fucking actor." When you live in LA, you get sick of those bastards. I didn't buy into him at all, but after two rehearsals, he really impressed me. He only played about 5 or 6 shows with us, though, and then he had to go to Canada. The reason that he was in the band in the first place is because of the Florida connection – he knew the other guys from back there, where he had a band called the Kids.

He was good guy, though. He was really a musician that fell into the acting thing. In a way, I feel kinda bad for him, because I don't think he could ever go back into music and be accepted as a real musician. The Rock City Angels was probably the last real band he was in, and I remember him being frustrated about the whole acting thing. He needed the money, though, because we were all broke.

But it hardly mattered at all, really, because you were all gonna be big stars. You signed with Geffen soon after, for…

$6.2 million dollars for a seven album deal. I know, it's nuts. We couldn't believe it. I think one of the main reasons that we got that kinda money out of 'em – and we only got about $1 million, then they refused to put out the second album, and all that shit went down – one of the reasons was our lawyer was Steven Weiss, who was Led Zeppelin's attorney for most of their career. That's why we got to tour with Jimmy Page. When he came back and told us that, I thought he was candy-coating us, I figured we'd better watch this fucker. Then again, it was 1986, CDs had just come out, and record labels were making a shitload of money on products like Dark Side of the Moon, which they had ALREADY sold millions of copies of. So they had a lot of money to spare.

When you sign a contract like that, do you see a lot of money right away?

The day we signed the contract, they gave us $10,000, just BAM, here it is. So we each had $2500 to run around LA with, but most of the money just went right into the band's account. A few weeks later we got all our gear at the Guitar Center, and that cost about $60,000. That's the first time I really called them on all this stuff. I walked in their and picked the most expensive drumset, some Sonar drums, the Signatures, thinking, "They'll never give me these, but if I ask for them, they'll give me something else, and it'll still be nice" and I'll be damned if I didn't get 'em. And when we went to Memphis, they set us all up with nice houses and cars. But we were on a per diem, it's not like we were running around with shitloads of money like some rap star. I think we got $1500 a month. But our rent was paid, and all we had to do was sit around and write songs. Which didn't help, in some cases. We had a LOT of free time on our hands.

There's a theory that you got signed to Geffen so that you couldn't be competition for Guns N' Roses.

I don't put much stock into that. I never saw any similarity between the bands. The look was kinda there, but the music was completely different. I know it kinda goes along with us being sequestered in Memphis, but that's more like Ann's death threat shit, I think, just more controversy about the band getting stirred up.

Well, why do you think they put you in Memphis?

Well, Jim Dickinson had just made that Replacements album, Pleased to Meet Me. That's why we wanted to do the record with him, and he wasn't gonna record anywhere but Memphis. He was pretty steadfast, and that was fine with me, because that's where I'm from, this area. But I don't think we were 'sequestered' here, or anything. For one thing, it was cheaper to live in Memphis. If we weren't gonna tour, and we were just supposed to sit around and write some songs, then our money was going to go way further in Memphis than it would in LA. And number two, to be quite honest, there weren't nearly as many drug connections. Because everybody knew about us in LA, the band was just littered with that shit. Eventually we made those connections anyway, but it wasn't like in LA, where everybody was like, "Oh, when's their singer gonna OD?"

Was it really that bad a situation, were you guys really considered a 'drug' band?

Oh yeah. I stayed clear, I just smoked pot and drank whiskey, but Bobby was such a focal point of the band, and he was a junkie since he was 14. They got him off the stuff in Memphis though, they got him a doctor and got him cleaned up. I don't think a label would put up with a situation like ours nearly as long these days. Nowadays, I think you'd get dropped in a minute. Shit, I remember sitting in (then Geffen president) Eddie Rosenblatz' office one day for a half-hour, waiting for my damn singer to show up for a meeting, and he tells me, right over the Geffen telephone lines, "Dude, I gotta cop, I can't make it". I was like Jesus, I don't trust Geffen not to record their calls, you know? They knew what was going on and they tolerated a lot, but to tell you the truth, I don't think a lot of that album could have been made in any other kind of circumstances. It's not fabricated, you know.

That's one of the things that resonates about that record, its authenticity.


Well, it was a bad scene out there, man. The guitar player we got that played all those killer leads, he came from Nashville and he was straight as hell, but the rest of us, it was a free for fall. But that's the way we lived, it was our culture. It's not like we were being a bunch of little brats.

How long were you out there for?

About a year and a half. We went to Nashville and auditioned guitar players first, that took about 5 months, and then we had pre-production and recorded, that took another 8 months. Then we sat around for another 6 months waiting for our tour and for the record to be released, so it was almost two years.

Is that why it was a double-album, because you had so long to record?

Yeah. There's so many songs in the can, studio quality demos, probably more than a hundred unreleased songs. We'd go in an do a session like every town months, because we figured we had to look like we were working, since we were collecting these checks every month. Every time we went in, we probably recorded about 12 songs. I've always kept a few under my bed, and Bobby's kept some, and Andy's kept some, so there's a shitload of stuff out there.

It still looks real cool. Double gatefold!

Yeah, I thought it was weird, a double album for a debut. I think that might have been a first. But it looked like the records I had growing up, so I thought that was cool.

So what was it like when the record finally came out after two years?

Well, we were damn happy, I tell you that much. The main thing that freaked us out was getting on the Jimmy Page tour, because that guy was like a god to us. We went from hanging out in all the late night bars in Memphis, thinking we were never gonna do anything, to being told we were going to open up in the Forum in two weeks. We also played some shows with Joan Jett and the Georgia Satellites, but the Jimmy Page tour, that was the biggest deal to us, to see that every night. He would play "Stairway to Heaven" every night and the whole crowd would sing along, it was like being in some weird church. In retrospect, I think it would have been better to go out on the road after the record had been out for awhile, because it was a little Spinal Tap-ish. We'd play in some town, and the record wasn't there.

That's not good.

I didn't get it, they spent all this money on us, you think they'd make sure they promoted us so they could make their money back. Now that right there, all the rumors about Geffen shelving us to keep us out of the way, it might hold some water, because why else wouldn't they have out damn records in the store? What the fuck? I really knew something was up when they didn't want to do a second video. It was for that song "Mary", which was a Depp song. It would've been cool, because no one really knew who he was yet, either. I really figured that would have been the breakthrough song, but they wouldn't do it, and they gave us every excuse in the world. But there was so much turmoil going on with our A&R team, we were like the children of a divorce getting shuttled between two A&R reps. We like the bastard childs of the label for about 8 months. But I never got a straight answer about why we never made that video. We still managed to milk the deal for another seven years, although they stopped paying us after awhile. They figured as long as they had Bobby on retainer, they didn't really give a fuck about what we did.

So, what did you guys do after the Jimmy Page tour was over?

We went back and made our second record, which was real good. It was the natural extension of Young Man's Blues. But the label didn't like it, and send us back to record more. And then we started losing band members, because people lost interest. Me, Bobby and Andy stayed together, but we kept getting new guitar players. The label kept us on a retainer, but they never liked anything we recorded. In the past year, I've been digging that shit out and listening to it, and thinking, "This shit's great!" So I don't know what the theory on us was, or why they didn't want to release any of that stuff, because they definitely could have made money on it.

So then what happened?

We moved back to LA, we figured, nothing was happening in Memphis. That's when I ran into Jimmy Bain, you know, from the Dio band. You know about the Brian Robertson thing, right?

No.

Ok, so I'm hanging out at Jimmy's one night and I tell him about we can't get our guitar player to move out to LA, and he figures out the time zone and calls fuckin' Glasgow or someplace and gets Brain Robertson on the phone. Now, I'd have killed somebody when I was a kid if they said something bad about Thin Lizzy, and here I am talking to Brian Robertson. So I sent him a tape, and he was all into it. So then I talk to Geffen, and I say, I know he's a little older than us, but listen to this guy play! They sent us to London and we recorded with him. I think there's a 4 song demo of that session. And Geffen paid for it, and then they just sat on it. So we kept trying stuff, and nothing happened. But we were playing shows and some guy from Atlantic saw us at the China Club, and asked us to audition for the label. So went and told Geffen, and somebody, I think our lawyer, came up with this idea for us to declare bankruptcy. I think they swindled the shit out of us, really. They said, "You'll declare bankruptcy against the Geffen contract and everything you owe. You'll be off the hook with them, and then you'll sign this deal with Atlantic." So we did, and a week later, nothing was happening with Atlantic. I think it was all a scam by Geffen to get out our contract. It's like leaving your wife for a hot girl, and then she won't have anything to do with you once you've thrown your wife out.

So what year was this, now?

About 1990. We didn't know what else to do, so we booked ourselves a tour of Japan.


How was that?

It was great. It's no wonder bands love going over there. It was expensive as hell, but everybody treated us real good, and the fans were great. But anyway, when we came back from that, that's when we spit up. We got to the airport, and went out separate ways. I didn't see ol' Bobby Durango for about 8 years after that.

But you're in touch with him now?

Yeah well, he moved back to Memphis, which was good for him. But he's real reclusive. I think maybe now that I'm doing stuff like this, he might get into it a little more. I played with him a couple times, but the thing about Memphis is, it's not easy finding rock musicians to play with. That's why we all went to LA in the first place, to find people to play with.

But that record from 2001, "Use Once and Destroy", that's the most recent thing he's done, and that record is more punk. I don't think he's got a band going now, but I haven't talked to him in about 8 months. He gets real touchy about it.

What about Andy? He seems a little…

Crazy? Yeah, he's the Syd Barrett of the bunch. You see the stuff he's been writing on the Rock City Angels message board? Since this reissue's coming out, he told everybody back in Florida to kiss his ass. You'd think they were sending a lear jet out for the ol' boy. I get a kick outta reading his posts. He's gonna piss everybody off, but that's the way he is, he don't care what you think about him, as long as you're talking about him. He's crazier n' shit.

Well, it's gotta be good to know that people still care about your band.

It is. Just recently I've started to realize how much people like us. After I started playing with Jason, I pretty much gave up the notion of trying to get another record contract or making another album, but now I'm starting to think different. Even if we didn't all get back together, if we at least starting releasing all this stuff we've got, there might be a pay-off for us. I'm interested in seeing what this "Young Man's Blues" reissue does, because if it sells halfway decent, than we're gonna try and find some label to release all these songs we've got that no one's even heard before. Hell, a few nights ago, I heard that some guy in Virginia is trying to put together a Rock City Angels tribute album.

So it's all coming together. Maybe tomorrow you'll wake up and the Angels will be the biggest band in Germany.

That'd be nice. Then maybe I could get some nice stereo equipment, and shit.

-FIN-

Young Man's Blues is now available from Gott Discs. If you don't have it already, get it. It's the real deal.

Further: Rock City Angels website

-Sleazegrinder


Some Video of the ROCK CITY ANGELS

This one was taken while on tour with JIMMY PAGE in 1988


at the


LOS ANGELES FORUM






Now lets flip the coin and get into one of my articles. Written for my local area regarding flooding on the Spring river. For those of you not familiar with my passion for taking care of this wonderful resource in my backyard ... please take some tyme and watch the video following this article
(This article originally appeared in the Spring River Survival guide magazine)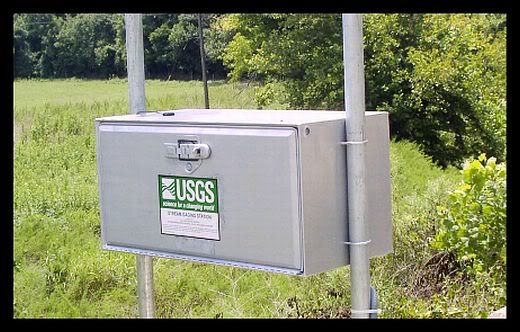 "Dad, what is that?" he inquired, pointing to a strange-looking contraption which had only recently appeared on the old bridge. I looked up at the bizarre apparatus. All I knew was that it had never been here before. Having no idea what to reply, I worked my way out of my son's question by joking, "Why, that's an intergalactic communications device placed here by the aliens who live at the bottom of the river. They use it to phone home."
He didn't buy into it.
In reality, I had no idea what this antenna-bearing, solar panel-wearing, hi-tech thingamajig was. Later that day, crossing the old Cold Springs bridge, I found another one. This time I stopped to read the information on the back. It stated, "USGS," which sounded pretty official to me... so I wasted no time in moving on.
Imagine my surprise when on my way into town yesterday, I was confronted by a temporary one-lane bridge sign and a team of USGS ("men in orange") installing one of these gizmos only a few miles from my house. Politely waving to the crew as I passed by, I took notice of the fact that this looked like quite an operation, with a crane supporting a squad of five men and a team of official-looking trucks on the bridge. I made it up the road about a quarter-mile before wheeling my jeep around.
Okay… I had to know what was going on.
These mystifying mechanisms were getting closer to my home.
That's when I met Ben Thompson. Fresh out of the University of Arkansas in Fayetteville, on this day Ben had been assigned the job of regulating the one-lane bridge traffic with a two-sided stop sign. It was clear that he would much rather have been assisting the bridge workers installing the whatchamacallits instead of waving that sign around whenever a car passed by. Sitting in the sweltering summer heat with nothing much to do, Ben was more than happy to answer a few questions and dispel my extra-terrestrial theories.
Turns out these space-age Jetson-looking boxes can perform a wide variety of tasks that will benefit the local community, as well as keep the U.S. Geological Survey organization (the USGS) well-informed via a geostationary satellite which orbits the earth ... keeping tabs on every one of these little silver information transmitters.
"Technically it's called a streamgage," Ben informs me. "Each one is equipped with a computer that monitors river level, rainfall, as well as air and water temperature every fifteen minutes . The computer sends hourly updates to the USGS website which are immediately posted on the site. In addition to the Spring River, the streamgages are installed on the Myatt and South Fork rivers ... all of which empty into the Spring River."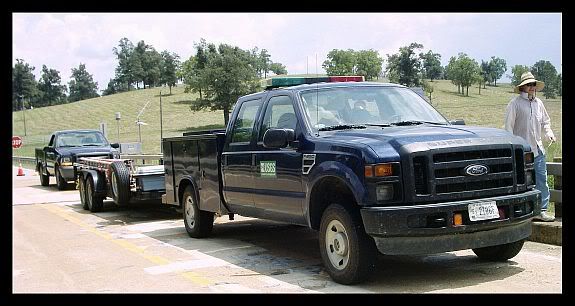 The team vehicles installing a new streamgage
An advanced early warning flood system may be a life-saver the next time the river roars again, as it did in September 2006, when two people near Hardy lost their lives in a flash flood. The Spring River Basin received as much as 12 inches of rain in a short period causing water in Hardy to rise 13 feet in less than 12 hours. Such devices would have been also been invaluable on the Little Missouri River in June 2010, when flood waters rose as swiftly as 8 feet an hour and claimed the lives of 20 people at a popular campground near Glenwood, Arkansas.
Ben introduced me to the project's manager; Dan Wagner, a hydrologist from the Arkansas Water Science Center's Fayetteville field office . "The plan is to have the Upper Spring River Early Flood Warning System complete by October, " he adds, "which would make it possible for locals to access the information via their cell phones and home computers through the USGS website."
Dan also suggests I visit the USGS website for even more details.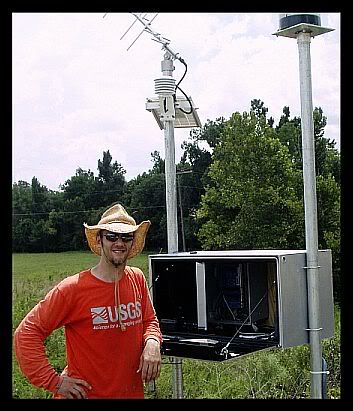 Project Manager Dan Wagner, Hydrologist with the USGS installing a new gage
The USGS site describes the agency this way: "An unbiased, multi-disciplinary science organization that focuses on biology, geography, geology, geospatial information, and water, we are dedicated to the timely, relevant, and impartial study of the landscape, our natural resources, and the natural hazards that threaten us." The site also lists real time data from 160 existing streamgages in the state of Arkansas which can be very helpful for anglers, boaters, or others who need to know the water levels at specific waterways in Arkansas. You can visit the site at:
http://ar.water.usgs.gov/
The project actually began a few years back, Dan explains, in the wake of the September 2006 flood, when Hardy Mayor Nina Thornton, Fire Chief Lonnie Phelps and Police Chief Ernie Rose held a meeting with about 60 people in the old Hardy gym. On hand to explain how the system would work and benefit the community were Jaysson Funkhouser, a USGS surface water specialist from Little Rock, National Weather Service warning coordination meteorologist John Robinson of North Little Rock, and NWS hydrologist Steve Bays of Cabot, Arkansas.
"We'd like to see everyone—the canoe rentals [owners], the campsites [owners]—all pitch in together and fund this a little bit," Hardy Police Chief Ernie Rose said at the meeting. He suggested that communities, cities, fire departments and other civil entities canvas the areas involved, asking businesses to commit to helping fund the early warning system.
A new streamgage on the Spring itself
Fire Chief Lonnie Phelps pointed out the benefits of the proposed warning system, comparing it to the system Hardy has adopted in the past decades. "I'll tell you what you've had in the past—you've had Ernie and I out watching the river."
"If it saves only one life, it's worth it," Mayor Thornton said.
Mayor Thornton then applied for and was awarded a $125,000 grant from NOAA (National Oceanic Atmospheric Administration) for an Upper Spring River Early Flood Warning Information System after the floods of September 2006 claimed several lives and floods during March and April of 2008 caused extensive damage in the area. The grant pays for the installation and one year's operation and maintenance of the three new Upper Spring River Early Flood Warning Information System gages in the watershed (South Fork Spring River, Spring River near Mammoth Springs, and Myatt Creek gages ).
It may have taken some time to get the flood warning program up and running, but here on the Myatt bridge, three years later, talking with Dan and Ben, I easily see the advantages this system can bring to the community as well as helping the USGS keep tabs on our precious waterways. The team is nearing the completion of this particular gage while Dan and I chat briefly about the system . Dan is assisted on this project by; two other Hydrologic Technicians in addition to Ben - Ted Wallace and Kane Martin ( Hydrologic Technicians) and Brandon Aist (from the Arkansas Water Science Center in Little Rock a student Hydrologic Technician), and Justin White (another Hydrologic Technician out of the Oklahoma Water Science Center in Tulsa)
Dan continues, "Each streamgage in the warning system is equipped with a powerful computer which, as soon as water reaches dangerous levels, will automatically telephone emergency rescue teams, police chiefs and others whose numbers are programmed into the gage. The way a typical streamflow gaging station works is by measuring gage height (river level), rain, water temperature, and air temperature information which are collected every 15 minutes, transmitted to a geosatellite once every hour, then transmitted back to our processing center in Virginia, eventually making it to our NWIS website (NWIS stands for National Water Information System)."
Then he begins to lose me with a bit more technical information as he explains, "Stream discharge (volume of water flowing down the stream) is added to the data on NWIS from a stage-discharge "rating curve" that USGS maintains. The rating curve is developed by making discharge measurements across a wide range of gage heights, from low gage heights when the stream is a mere trickle to higher gage heights when the stream is at flood. Hydrologic Technicians visit streamflow gaging stations every 8 weeks and sometimes more often to verify that the gage is working properly, reading correctly, and to make discharge measurements."
Wow ... I thought to myself !
I was starting to believe the alien theory myself. This was some serious space age stuff !
The Myatt Streamgage mid installation
"In addition to the streamgage's invaluable flood warning information," Dan elaborates, "some of the streamgages in the state also record and transmit data regarding the water quality. Whether you drink water from your tap or canoe down your local river, chances are you will benefit in some way from the USGS streamgage information. Once the new program is in place," he tells me, "a public meeting will be held in Hardy . Anyone interested is invited to attend in order to learn more about how the system works ."
Ben remarks, "Perhaps if such a forewarning system had been in place on the Little Missouri River back in June, that terrible disaster could have been avoided."
As I drive away, leaving the team to finish their work, I can't help but agree. It's good to know that the City of Hardy, as well as folks along the river, will soon be better prepared for future flash floods due to the efforts of the USGS and the initiative of some of our local officials.
Later while exchanging emails to fine tune this article Dan writes:
There are six real-time streamflow gaging stations are currently operational in our area:
07069190 Mammoth Spring at Mammoth Spring, Arkansas
07069220 Spring River near Mammoth Springs, Arkansas (located at Game and Fish Commission's Cold Springs Access above Dam 3)
07069305 Spring River at Town Branch Bridge at Hardy, Arkansas
07069500 Spring River at Imboden, Arkansas
07069295 South Fork of Spring River at Saddle, Arkansas
070692657 Myatt Creek north of Saddle, Arkansas"
The Spring River at Town Branch Bridge at Hardy streamflow gaging station is the first of four gages in the Upper Spring River Early Flood Warning Information System. The site sends call alerts to the local 911 office, National Weather Service, USGS, City of Hardy Police, and other emergency responders when the gage height (river level) reaches 8.0 ft at the gage. Three of the above-mentioned streamflow gaging stations will be added to the Early Flood Warning Information System, hopefully by the end of October, 2010: Spring River near Mammoth Springs, South Fork of Spring River at Saddle, and Myatt Creek north of Saddle. These sites will have call-out capabilities similar to those at the Spring River at Town Branch Bridge at Hardy station.
In 2006, the city of Hardy only had 20 to 30 minutes to evacuate low-lying areas. However, with the newly-installed Early Flood Warning System in place and operating, that time frame could increase to two to three hours' evacuation time, allowing everyone to safely move to higher ground.
RJ JUKES
"Water is probably the most important commodity for the nation. It's one that's under appreciated but it's essential for life, as we know. None of us can get by within a day or two without drinking it. And so, knowing how much water is available in our rivers and our streams is critical for the national health. And using our streamgages, we can monitor that flow in rivers and know how much water is available. It's critically important as we go into the future and uncertain climate, as climate change affects the availability of water in rivers and streams around the country."
- Matthew Larson
~ transcript from "Streamgages: The Silent Superhero" ~
NOW FOR THE OTHERSIDE OF THE COIN ... the following article also appeared in the JULY 28, 2010 Issue of SRSG mag ... it is probably one of the most locally oreinted interviews I have ever done. Special thanx goes out to JODY SHACKLEFORED FOR MAKING THIS HAPPEN !

By Jody Shackelford – Touring with the Georgia Satellites, Joan Jett and Jimmy Paige – Greg Larson aka RJ "RINGO "JUKES is a seasoned rocker. While playing with greats like Led Zepplin, Axel Rose, and Joan Jett – Spring River native Greg has been around the world in the name of music, with several names. With so much life under his belt and drumming in his soul, he owes it all to the encouragement he found in the rocky hills of Northeast Arkansas.

Traveling the world was a part of Greg's life before his alter ego Ringo Jukes took breath. Before the hot lights and screaming throngs of fans. After traveling with his Air Force family from country to country, Greg finally found roots in a little town east of Mammoth Spring.

"My father retired and came to Wirth, Arkansas after living in Okinawa, Japan. So, my first experience with this area was Wirth; living in a log cabin with my sister and no running water – really, no anything. I was about 11-years-old and I went to school in Ravenden Springs. We had three grades in one single room, I thought, 'My Goodness.' It was different."

The largest strike of inspiration came when Greg was overseas with his father, a small event that would fuel his future.

"I always wanted to play music. I got a drum set when I was five. It was a beauty. It had the Monkeys on it, today people on Ebay would go nuts over it. I remember setting in this NCO's club in Kanata Air Force base and the drummer played wipe out. I really though that was cool, so I went home and practiced."

By the time he learned to play our Beach Boys favorite, drumming was in his veins.
"It never got real professional until I was about 12-years-old or so," he said, perhaps not realizing the words professional and 12-year-old are rarely paired.

"I started playing with a guy named Dusty Rhodes. He was a Tennessee State fiddle champion like 15 years in a row and I was blessed that he lived in this area. I was 14-years old and he hired me to play on Friday and Saturday nights down in Hardy where Mike and Debbi Grey's Creekside Loft Dinner Theater is now. We used to have car lines up around the corner. They would sell chicken dinners and we would do two shows. He taught me how to really be professional," Greg said.

At fifteen Greg went on to play with Jerry Lawson, a performer who toured the regional club scene. Greg dug deep into music, playing three nights a week. After he graduated from Mammoth Springs High School in 1980, it was clear – music was going to be his life. With an education in music on many fronts, Greg looked westward and set his sights on Hollywood. All the while, carrying a combustible mix of talent and determination.

"At that time we had Van Halen and Motley Crew about to break. I thought, 'I can grow my hair long, I'll do that crap,' the funny thing was I already had an afro. I was the only guy walking around Hardy with an afro in 1977," Greg laughed.

"I actually went out there to go to PIT, the Percussion Institute of Technology, I got out of one college and found another. Education is so important to success in music," Greg said.
"I went out to Los Angeles and had a record deal in about six months with Geffen Records."
The band was called Rock City Angels, a 6.5 million dollar signing, with an unexpected lead guitarist – Actor Johnny Depp and another modern celeb in the background.

The Geffen Record Deal was the moment that changed everything. With purple garb, tons of hairspray and more money he had ever seen, Greg Larson was officially an 80s big-hair-lord-of-the-drums.
"All the sudden I was a kid with a million bucks, on paper. I came back to Hardy with leather pants, it was hilarious. All my friends where like, 'what in the hell?' I am one of these guys that are proud of stupid moments; I will never forget walking into Palace Drug Store in Mammoth Springs and picking up Hip Parader Magazine and opening it to some of my school mates and going, 'check this out, looking at the story about our band.' To me that was making it," Greg said. "I just remember thinking and telling them, we can all do this. You just have to make it happen."

The record deal lasted for nearly a full decade, but the L.A. lifestyle really didn't suit Greg's taste. So, he closed the distance between his band and his home.
"I milked that money brother," Greg laughed. "As the musical director, I got the hell out of L.A and I moved the whole band to Memphis. Our money went much further. We could live in Memphis at that time in a nice house for $350 bucks. In L.A., $1250 for an apartment."

"That reconnected me with the Memphis scene. Guys like ZZ Top, Stevie Ray Vaughn, and Led Zepplin."
While browsing the impressive list of musical pairings, the name Johnny Depp stood out as an oddity – and oddly enough, the Pirates of the Caribbean Actor, was the first lead guitarist for Rock City Angels. Greg said while they sat around smoking cigarettes, sharing beers and thinking up their next hit song, Depp's career would take such a different twist.
"Its not like I have tea with the guy any more," Greg laughed as he assured me there would be no future Johnny Depp interview.

"We signed our deal right when he started 21 Jump Street. Before, what a lot of people don't know was his mother was very sick at the time and he needed the money. He was selling pencils man, we all were. Axel Rose was singing background in my band. It was a crazy time," Greg remembered.
Rock City Angels was Greg's big break and it set the tone for the rest of his life.
"We did a tour with Jimmy Page. We did a whole tour with Joan Jett. My favorite was the tour with Georgia Satellites, that was like getting back to my roots man," he said.

While doing well with the Angels and drumming with other big name acts as a guest, Greg received an offer that was hard to refuse.
"At one time when they fired Steven Adler (Guns N Roses drummer), I got the call that morning, 'Do you want to join Guns N Roses?' I had to tell them that I was very loyal to my band."
Greg laughed when he said that might have been a stupid move, but loyalty in any form is paying it forward.
"It was it was like, screw Guns in Roses. I am loyal to my boys." Greg chuckled. "I think Guns N Roses are coming back though. Slash has to put out a few new records first and Axel has to get rid of those corn rolls."
Greg chose the road less traveled, the road of loyalty and faithfulness to his band mates, but that isn't the reason Greg has been featured on MTV Cribs.
"Sometimes when you want something you don't know what it is until your there. When I got there, it just wasn't what I wanted," he said.

"When your living out in L.A. your living on a weird time schedule. On a label like that, there is a lot of downtime and you start to hang out with other people on that same schedule. I got to noticing a lot of those people just weren't very happy. Then I thought wait a minute. These guys are supposed to have everything. I also noticed that a lot of successful industry, people that don't get whacked out on drugs or go crazy, they lived out on farms. I have got this farm back in Arkansas, in Saddle. I just realized, I needed to get back to the south, take these leather pants off and get back to my roots. I needed to be driving a jeep around Spring River," Greg said.
Slowly but surely Greg made his way home, looking to Memphis as his outlet for his talents.

"Memphis is my gateway. I can live here and still make a good living playing there. Heck, its only two hours away. This place is beautiful. I have lived in New York, L.A., London, this is where I want to be."
The last twenty years have brought a lot of change to the music industry but Greg's ability to play has only found new heights. Now playing weekly for crowds at various casinos in Tunica, Greg enjoys the money and experience, while his family enjoys the hotel stays and romps in the pool. He has rediscovered a simpler life, one packed with the perfect cord between rocker and family man. Teaching private music lessons on everything from the piano to the guitar, he is also focusing on extending his talents to those who wish to discover their own inner Ringo Jukes.

An eight year journey with many twists and turns, Greg received his degree in Music from University of Memphis.
"I got a degree in performance. It took me eight years. I would start college and I would always get offers. It paid better to play then to go to school at that time," he remembered. "Education is so important. It put you ahead of all the million other naturals."

With his teaching and performances are keeping him busy, he said we haven't seen the last of Rock City Angels. "Those records we cut are actually being re-released. We're having a release party in Nashville on July 24th. We recorded like seven records," Greg said. "This ought to be fun."
Posted October 9, 2010
These photos are taken from the ROCK CITY ANGELS' program book from our 1990 tour of Japan !
Feel free ta snag 'em if ya like as with anything else on my site !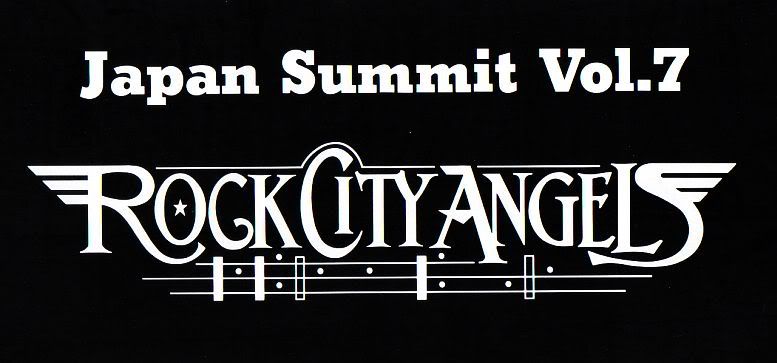 Bobby DURANGO giving ya his Soul
ROCK CITY ANGELS in NEW ORLEANS ... hangin' on Bourbon Street
MIKE BARNES AND BOBBY DURANGO RIPPIN' THE STAGE
BOBBY on the day of the album photo shoot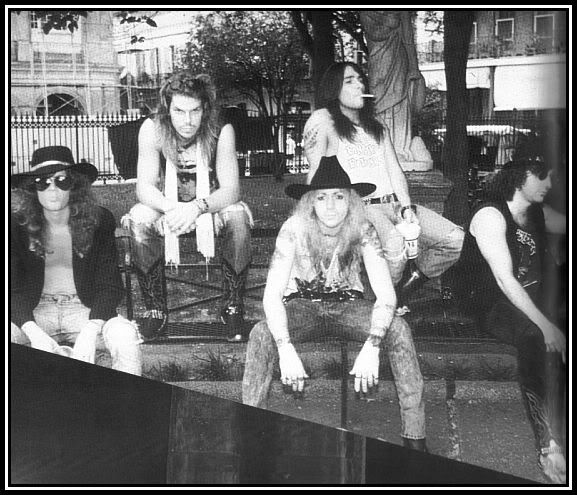 ROCK CITY ANGELS in JACKSON SQUARE ... NEW ORLEANS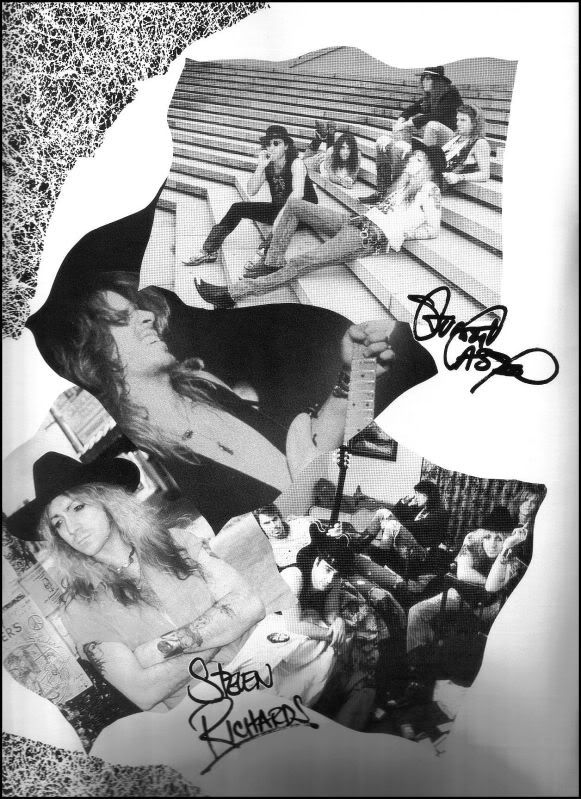 ROCK CITY ANGELS living large in the HOLLYWOOD HILLS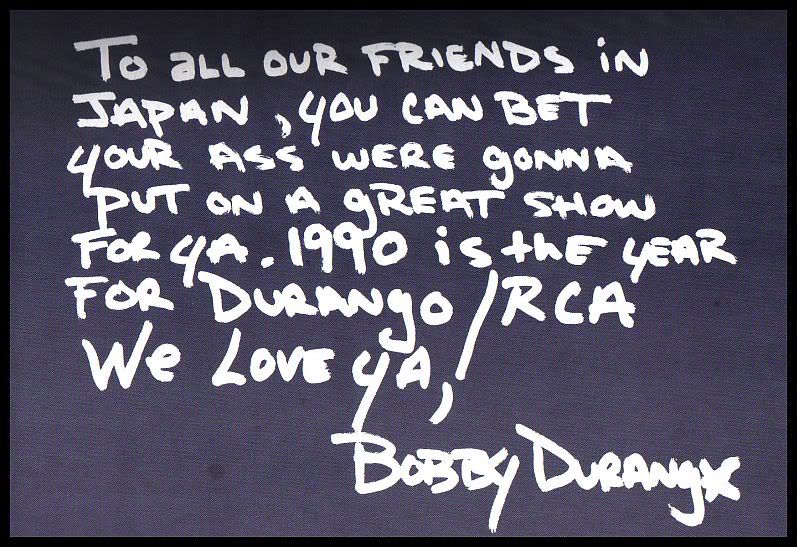 Go to MAIN PAGE with Index of this Website
Click the Attractions below !!!

Sign the guest book to be eligible for discounts and free giveaways !