Musical Recordings and such ...
This section also contains great DVDs & VHS tapes about featuring your favorite stars !

THE MUSIC U LIKE !
Kid Rock Mp3 downloads !!!

Item # 248
Price $4.99

S/H FREE ... these codes are forwarded directly to you within 24 hours of your payment !

Seven songs in all are offered on this download. they are exclusive live recordings recorded for this special JIM BEAM OFFER ! All you do after purchasing this item is go to www.jimbeam.com/kidrock and enter the code I will forward you upon purchase. Then download and enjoy your free live concert ! I have already sold 4 of these and Kid Rock fans love 'em !

Downloads are completely legal ... I purchased a case of these bottles and boxes when they offered them !

If you would like the collectible Jim Beam box with Kid Rock on it I will send that as well for and extra $3.99 Shipping and Handling

Jim Beam® Bourbon and Kid Rock are breaking new ground with a first-of-its-kind offering for fans—exclusive downloads of the new, unreleased song "Times Like These" from Kid Rock's upcoming album and a compilation of 6 live hits from his two-night, sold-out homecoming at Comerica Park last summer. If you've already obtained your special edition gift carton—redeem your download below. If not, follow the simple steps below for your exclusive Kid Rock downloads.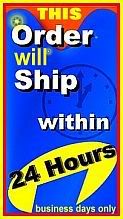 Item # 296 Poison Videos and DVDs NOTHING BUT A GOOD TIME! UNAUTHORIZED DVD
$ 11.99 USD
Price $11.99 or BEST OFFER

FREE SHIPPING
Item # 296 Poison Videos and DVDs
NOTHING BUT A GOOD TIME!
UNAUTHORIZED
DVD

In this fantastic program, we will take you behind the scenes with one of the most memorable rock bands of all time. With never-before-seen interviews and behind-the-scenes footage, fans around the world are sure to love this one of a kind tribute to one of the world's greatest bands.

Release Date: 7/1/2003
Preowned but in great condition !
Any questions please ask ... I will be glad ta help !
Case shows some wear but not bad at all. I offer a full money back refund on all my videos.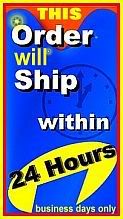 Item # 306 Izzy Stradlin & Ju Ju Hounds Import CD
$ 6.99 USD
Item # 306 Izzy Stradlin & Ju Ju Hounds Import CD

Price 5.99 or BEST OFFER (email me)
Free Shipping

When Jeffrey "Izzy Stradlin" Isbell left Guns n' Roses back in 1991,
I was very excited to hear his first solo album. At first I was a
little disappointed - this is not very much like G n'R - but this
album really grows on you, and now, 6 or 7 years later, "Izzy Stradlin
and the JuJu Hounds" is one of my favorite albums. It was Axl Roses loss for sure when Stradlin chose to leave.

This is a great, raw and raunchy slice of rock and roll, in the style of
The Rolling Stones, and filled with good guitar work from Izzy himself and
lead guitarist Rick Richards, formerly of The Georgia Satellites. If you've
listened to the track "Dust n' Bones", sung by Izzy on Guns n' Roses' album
"Use Your Illusion I", you'll have a pretty good idea what to expect.

But still, this is NOT Guns n' Roses revisited, and thank heavens for that!
This album is filled with solid, straightforward rock and roll, and Izzy has
cultivated a hoarse, nasal vocal style which actually suits the songs pretty well.

Izzy Stradlin was never as extrovert or as carismatic as Axl Rose or fellow
Guns n' Roses guitarist Slash, but he is a better (and less pretentious)
songwriter by far, and this is a truly great, timeless rock and roll album.

Track Listings
1. Somebody Knockin'
2. Pressure Drop
3. Time Gone Boy
4. Shuffle It All
5. Bucket O' Trouble
6. Train Tracks
7. How Will It Go
8. Cuttin' The Rug
9. Take A Look At The Guy
10. Come On Now Inside

# Audio CD (October 13, 1992)
# Number of Discs: 1
# Format: Import
# Label: Geffen UK

This CD has been played once and is ini LIKE NEW condition
Money Back Refund !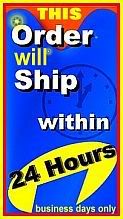 ITEM # 238
The Doors
The Doors/ Val Kilmer, Meg Ryan SPECIAL EDITION 2 DVDs

PRICE $ 10.99

Shipping & Handling $ 2.00

Covers the period from 1965-1971; Produced and released in 1991. Val Kilmer stars as Jim Morrison in Oliver Stone's electrifying profile of the Doors, which takes the group from its inception to its demise with the death of the "Lizard King" in a Paris hotel room in 1971. In the early days of the group's formation, Morrison is at his most benign; he's just a guy hanging out at the beach writing poetry. But soon the Doors' fame begins to spread--with Morrison as the focus of attention. Capable of an eerily correct vocal imitation of Morrison, Kilmer makes manifest the talent and charisma, as well as the confusion and despair, of the complex man who was the focal point of the group. As Morrisson's drug consumption and erratic behavior increase exponentially, the rest of the band--Ray Manzarek (Kyle McLachalan), John Densmore (Kevin Dillon), and Robby Krieger (Frank Whaley)--begins to grow tired of his late arrivals, the increasing number of cancellations, and the drunken recording sessions requiring infinite retakes. But no one can help Morrison as he spirals downward into an inferno of drugs, alcohol, public obscenity, and depression, bringing the music to an untimely close. Stone's intimate familiarity with SoCal in the 1960s provides the film with a high degree of surface verisimilitude, though the film is as much a tribute to the enduring power of the Doors' music as it is a cautionary tale about the perils of both celebrity and substance abuse.

Credits
Producer: Bill Graham, Sasha Harari
Cast: Billy Idol, Frank Whaley, Kathleen Quinlan, Kevin Dillon

Details
Sound: HiFi Sound, Stereo Sound,

N

Editorial reviews
"...THE DOORS is a thrilling spectacle - the KING KONG of rock movies..."
Rolling Stone - p.83-4 - Peter Travers (03/21/1991)
"...Clamorous, reverential, much-larger-than-life....Kilmer captures all of Morrisons's reckless, insinuating appeal..."
New York Times - p.C1 - Janet Maslin (03/01/1991)
"...The whole movie is white hot, lapped in honeyed golds, evillyThe Doors/ Val Kilmer, Meg Ryan SPECIAL EDITION 2 DVDs
Details
Edition: Special Edition
Sound: Stereo Sound, Surround Sound

Notes
DVD Features:
Region 1
Keep Case
2-Disc Set
Single Side - Dual Layer
Widescreen - 2.35
Audio:
Dolby Digital 5.1 - English
Additional Release Material:
Audio Commentary - 1. Oliver Stone - Director
Deleted Scenes/Outtakes
Trailer - 1. Theatrical
2. Teaser
Making-Of
Documentary - 1. THE ROAD TO EXCESS
Interviews - 1. Val Kilmer - Star
2. Frank Whaley - Star
3. Meg Ryan - Star
4. Kyle MacLachlan - Star
5. Kevin Dillon - Star
6. Kathleen Quinlan - Star
7. Oliver Stone - Director
8. Robby Krieger - Music
9. Patricia Kennealy-Morrison - Featured
Behind the Scenes Footage
Additional Footage - 1. Original Concert Footage
Text/Photo Galleries:
Biographies - 1. Cast & Crew
Production Notes
Essay - 1. CINEMATOGRAPHIC MOMENTS
Interactive Features:
Scene Access
Interactive Menus
Theatrical release date: March 1, 1991.
Oliver Stone makes a cameo appearance as a UCLA film professor.
Doors drummer John Densmore appears as a recording engineer.
The rock group took their name from British author Aldous Huxley's book THE DOORS OF PERCEPTION.
In 2000 the surviving band members teamed with a variety of singers to rerecord some of the Doors' biggest hits.
In one scene of the film, Jim Morrison goes to a party at Andy Warhol's factory. Warhol is standing in front of a Roy Lichtenstein painting, and "Heroin" by Nico plays in the background.
In the film, Morrison is depicted acting out at a Miami concert, where he shouts obscenities and makes lude gestures at the audience. Also in the film, when the band performs "Light My Fire" on the Ed Sullivan show, Morrison makes a point of singing the controversial lyric "...girl we couldn't get much higher..."
blue and black or drenched in those swoony, fiery reds. THE DOORS blasts your ears and scorches your eyes..."
Los Angeles Times - p.F1 - Michael Wilmington (03/01/1991)
"...Val Kilmer is an authentic lead and Meg Ryan supplies credible support as his tortured soulmate..."
Total Film - George Kiritopoulos (05/01/2000)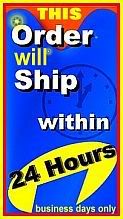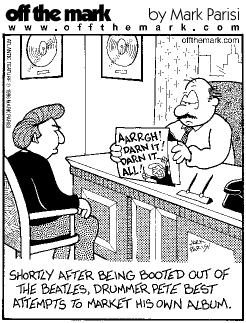 OZZY GOES TO HOLLYWOOD

On VHS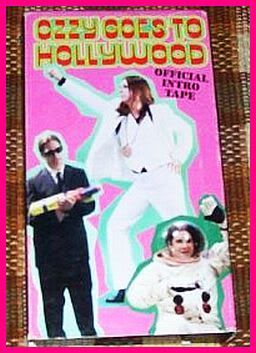 VERY RARE to find a copy of this !
The same footage as the Youtube video above ... but the actual VHS which was sold at Ozzy's shows for $25.00 !

Tape is used but in great shape
Item # Price $ 13.99

Shipping & Handling $ 1.99

For years OZZY played this footage as his pre-concert movie ... now you can own it !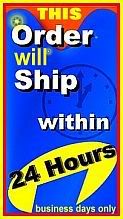 Item # 271 NEW SEALED CD: OZARK MOUNTAIN DAREDEVILS
$ 13.99 USD
NEW SEALED CD: OZARK MOUNTAIN DAREDEVILS

Condition:
Brand New: An item that has never been opened or removed from the manufacturer's sealing (if applicable). Item is in original shrink wrap (if applicable). See the seller's listing for full details. See all condition definitions- opens in a new window or tab... Read moreabout the condition
Artist: Ozark Mountain Daredevils
Release Date: Oct 05, 1993 Format: CD
Record Label: A&M (USA) UPC: 075021311022
Genre: Rock Duration: Album or EP
Sub-Genre: -- Special Attributes: --
See reviews
Detailed item info
Track listing
1. Country Girl
2. Spaceship Orion
3. If You Wanna Get to Heaven
4. Chicken Train
5. Colorado Song
6. Standin' on the Rock
7. Road to Glory
8. Black Sky
9. Within Without
10. Beauty in the River

Details
Playing time: 38 min.
Producer: David Anderle, Glyn Johns
Distributor: Universal Distribution
Recording type: Studio
Recording mode: Stereo
SPAR Code: n/a

Album notes
Personnel: John Dillon (vocals, guitar, electric guitar, dulcimer, autoharp, mandolin, fiddle, keyboards, percussion); Randle Chowning (vocals, guitar, electric guitar, harp, harmonica); Larry Lee (vocals, guitar, keyboards, drums, percussion); Steve Cash (vocals, harmonica, harpsichord, percussion); Michael Granda (vocals, percussion); Buddy Brayfield (keyboards).
Photographers: Jeremy Parkin; Bill Higgins; Kansas Film Works.
The group's first album is also their most successful rock effort, an ebullient country-rock collection that sounds a lot like the Flying Burrito Brothers of around the same period, with richer production and more of a sense of humor than the Burritos had, and highlighted by some excellent songs ("Country Girl," "Road to Glory," "If You Wanna Get to Heaven"). Randle Chowning's "Country Girl," in particular, is amazing as a harmonica-driven near-twin of the Eagles' "Take It Easy" that you sort of wish ran for ten minutes instead of just three. Steve Cash's jew's harp/harmonica showcase "Chicken Train" brings the band back to its roots. ~ Bruce Eder


Item # 272 OZARK MOUNTAIN DAREDAREDEVILS - SING THEIR BEST
$ 9.99 USD
Item # 272 OZARK MOUNTAIN DAREDAREDEVILS - SING THEIR BEST
PRICE $9.99
Shipping FREE !
Track listing

1. Jackie Blue
2. If You Wanna Get to Heaven
3. You Made It Right
4. Black Sky
5. It'll Shine When It Shines
6. Country Girl
7. Homemade Wine
8. Chicken Train
9. Fly Away Home
10. Walkin' Down the Road



Details

Distributor:

Infinity Entertainment Gr

Recording type:

Studio

Recording mode:

Stereo

SPAR


n/a



Biography
The Ozark Mountain Daredevils were among the more popular of mid-'70s country-rock outfits, slotting in chronologically and stylistically between the Eagles and Firefall. As exponents of '70s country-rock, the group rode a wave of success for five years on A&M Records and survived in some form into the...
...More

The Ozark Mountain Daredevils were among the more popular of mid-'70s country-rock outfits, slotting in chronologically and stylistically between the Eagles and Firefall. As exponents of '70s country-rock, the group rode a wave of success for five years on A&M Records and survived in some form into the 1990s, with a following just large enough to justify occasional record releases in their later years.

The sextet was formed in Missouri during the early '70s, consisting of guitarists John Dillon and Steve Cash, blues harpist/singer/guitarist Randle Chowning, drummer/guitarist/singer Larry Lee, keyboard player Buddy Brayfield, and bassist-vocalist Michael Granda, and was signed to A&M Records in 1973. Their first album, recorded under the supervision of producer Glyn Johns (who had also worked with the Eagles), was a critical success and yielded a Top 30 hit in "If You Want to Get to Heaven." A year later, they had the biggest hit in their history, "Jackie Blue," a mellow piece of country-rock that got to number three on the charts and still gets played occasionally as a '70s oldie. They had an ethereal edge to their sound and songs that made them especially appealing to college-age listeners during the middle of the decade. Their self-titled debut album set the tone for the group's next four releases, although by 1978's Don't Look Down, the sound was somewhat closer to country-pop than country-rock. Collegiate girls and their boyfriends could relate to them, and a sense of humor didn't hurt (their third LP, The Car Over the Lake Album had cover art featuring — you guessed it — a car over a lake).

Lee, Dillon (who later played with fellow Daredevil Steve Cash on the Waylon Jennings/Jessi Colter White Mansions concept album), and Chowning authored most of the songs that anyone knows ("Jackie Blue," "Following the Way I Feel," "Fly Away Home"). The group enjoyed success primarily on FM radio from 1973 until 1978, and were popular enough to justify the recording and release of a double-LP concert album — they switched labels to CBS in 1980, losing Lee and Chowning by the end of the decade but picking up Buddy Emmons on steel guitar and Rune Walle on mandolin. The group ceased recording activity in the 1980s, but re-formed and began making records again in the mid-'90s, and there have been some surprising (and very rewarding) archival releases devoted to their work, including early sessions (in which they were at their purest country and bluegrass) and a reunion concert. All of their A&M library has reappeared on CD (some more than once, with upgrades), especially in Europe, and as of 2007 the group was still playing shows to enthusiastic audiences in and around Missouri.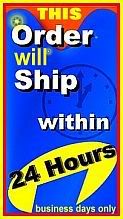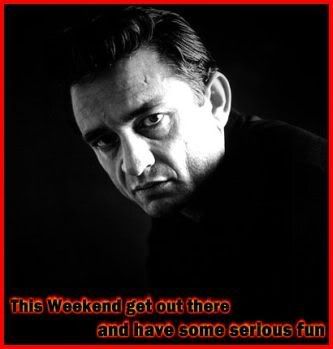 CLICK THE FIDDLER TO GO TO NEXT PAGE
Sign the guest book to be eligible for discounts and free giveaways !