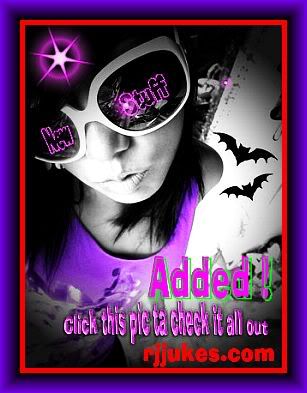 Thanx for droppin' in to the New Listings page of the Site !

I will try to keep this updated as adequate as possible in order to keep my return web crawlers informed as to what is newly posted, as well as new item which are added in the store. Every new listing here as so functions as a link so click the listing to go to that page for more details !
Sign the guest book to be eligible for discounts and free giveaways !
NEW STUFF ON THE SITE !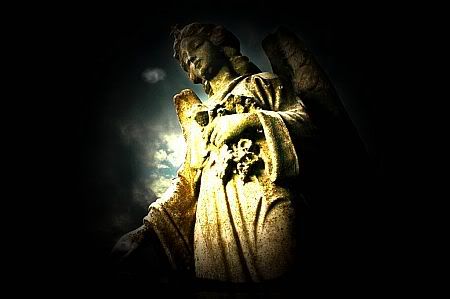 Had a day off while working a show in Memphis and decided to visit a few of my favorite haunts and put them on video.

Here is the second installment of the MEMPHIS CEMETERY TOURS
Part two of this series.
Memphis Cemetery Tour

I have always loved old cemeteries for their ability to shed so much light on the history of a region as well as the craftsmanship that goes into such areas
Memphis Cemetery Tour
Part II

ELVIS "left the building" over 30 years ago and settled in GRACELAND.

(contains footage from Elvis' 1977 funeral)
Here is a closeup of the note shown briefly in the video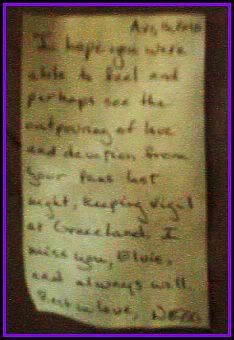 It reads -
Aug 17, 2010
I hope you were able to feel and perhaps see the outpouring of love and devotion from your fans last night,

keeping vigil at Graceland. I miss you Elvis, and always will.
Best in Love,
Debbie


Elvis remained entombed at Forest Hill for two weeks. Some reports say that Vernon Presley intended for Elvis to be buried there temporarily, until burial permits could be issued for Graceland. Other sources say there was a body-snatching attempt, and Vernon got spooked, had Elvis exhumed - to be reburied at home. Either way, it was done in secret. Since Elvis was removed, the cemetery has maintained the crypt as a shrine, at their own expense. It is still empty, and for sale now. From what the cemetery staff told me, it ain't going cheap.

There was a brief service in the chapel of the mausoleum, just inside these doors. 150 friends, family and celebrities attended it. After a couple of short prayers and poems, his casket was wheeled to corridor Z of the mausoleum, and placed in the crypt. One by one, family paid their final respects. Elvis' dad Vernon was the last to kiss the coffin.

There are two more videos in this series.

NEW VIDEO FROM MY ARKANSAS BAND
STILLWATER HARDY - "Baby I Love You (Yes I Do)"

Promotional video for STILLWATER HARDY ... outta HARDY, ARKANSAS featuring an original song written by lead singer/guitarist BOBBIE SAXTON.

Footage from some of the band's shows and more !!!

STILLWATER HARDY is:

Bobbie Saxton - Vocals/Guitar
Jim Houghton - Vocals/Guitar
Mark Benson - Vocals/Bass
RJ Jukes - Vocals/Drums

BOBBIE SAXTON on writing the tune: "When I wrote this song, I asked myself, "what is love, what does real true love mean to me", and this song is it to me. That is it to me, for better or worse till death do us part. That kind of love is really rare. People grow apart, but seldom grow together.

~luv Bobbie,"
My trip to play the JUKE JOINT FESTIVAL in Clarksdale, Mississippi
April 16, 2011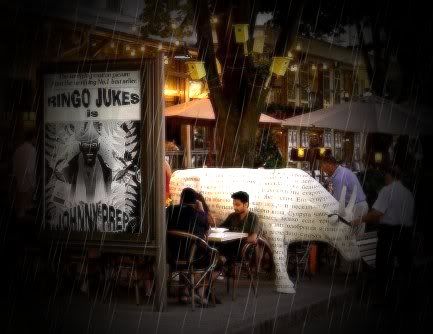 It actually begin with a trip to the Caribbean pre - Christmas time and has evolved into a full fledged phenomenally ever growing craze which links into time travel, string theory, animation, cyber pirating, Albert Einstein, Gunsmoke, and the mystical musical, magickal Mountain Man Moon Martin .

Does that explain it ?
I was afraid not

NEW Item # 350 Genuine Dracula Soil imported from Romania
Five grams of TRUE Romanian "Dracula Dirt" packed in a special "blood" vial, along with a certificate of authenticity displaying the origins and other details .

AN EXCELLENT GIFT FOR THE VAMP IN YOUR LIFE !
Also looks great framed and hanging on the wall !
This is a genuine piece of history (and cinematic legend) from Dracula's most notable residence during his fearful reign !

Video of Halloween Trip to Florida 2010
THE SCAVENGER HUNT for FREE STUFF !

... good luck and have fun looking !

The 2010 "Alice in Wonderland" DVD ... find the image below on the website for details !
TONS OF NEW STUFF ADDED TO THE STORE

Click links or Pics !
Item # 329 Extremely RARE CHARLIES ANGELS CHARLIE MANSON T SHIRT
BETTY BOOP EVENING CLUTCH BAG BRAND NEW W/Tags
and more
Including a new and very quickly growing section !!!

SPECIAL HALLOWEEN SALE SECTION !
NEW STUFF IN THE STORE
Kid Rock Mp3 downloads Item # 248
Item # 271 NEW SEALED CD: OZARK MOUNTAIN DAREDEVILS

New items will remain on this list about a week !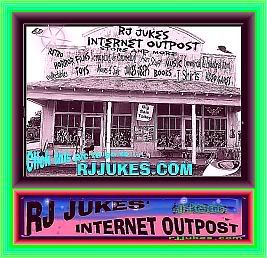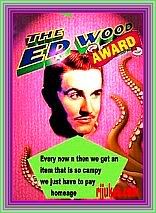 The ED WOOD AWARD

Here on the outpost I go outta my way ta list item for sale that ya just may not see anywhere else !

Occasionally I come across an item that's's so damn bad ... it's Good and you will see this Award granted. Some of ya folks will get this others will pass ... but believe this stuff is for real and collectible ! items with this award will be marked by this pic !