MOVIES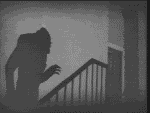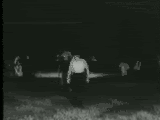 HORROR FILMS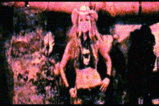 You won't find 'em cheaper no where !!!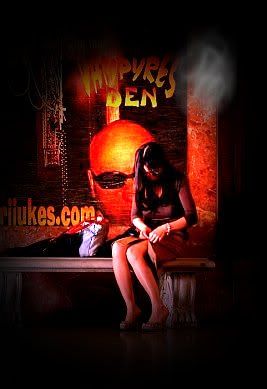 I will consider reasonable Best Offers

MANY VERY RARE FINDS
Discounted S/H for multiple orders !


Are you wanna those folks that still keeps a working VHS in the house ? You can find some of your fav horror titles here at a fraction of the cost you would pay for this flick on DVD and Blueray
I have personally watched and reviewed every DVD, VHS, and CD I offer in my listings to verify they are working properly ... and besides I like movies too !!!
Ofcourse should you encounter any problems with the item working at all ... I always offer a money back refund .
Any questions call CALL 870 892 2521
or message me at nos4ra267@yahoo.com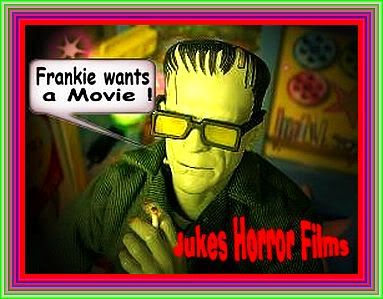 Special Free Movie in it's Entirety !
ED WOOD's PLAN 9 from OUTER SPACE
Plan 9 from Outer Space was often cited by critics as the worst film ever made, and is referenced often in popular culture. Enjoy it !
This Movie is for sale on this site
Item # 385 ZOMBIELAND DVD
$ 11.99 USD


Item # 385 ZOMBIELAND DVD

Price $ 11.99 or BEST OFFER (email me)

FREE SHIPPING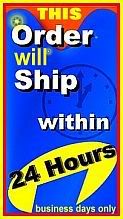 Two men have found a way to survive a world overrun by zombies. Columbus is a big wuss -- but when you're afraid of being eaten by zombies, fear can keep you alive. Tallahassee is an AK-totin', zombie-slayin' badass whose single determination is to get the last Twinkie on earth. As they join forces with Wichita and Little Rock, who have also found unique ways to survive the zombie mayhem, they will have to determine which is worse: relying on each other or succumbing to the zombies.


Production Status: Released
Genres: Comedy and Suspense/Horror
Running Time: 1 hr. 22 min.
Release Date: October 2nd, 2009 (wide)
MPAA Rating: R for zombie horror violence/gore and language.
Production Co.:
Relativity Media
TomKats Movie Catering, LLC
Reel Team
Sony Pictures Scoring Stage
Sony Colorworks
Zoic Studios, Encore Hollywood, CIS Vancouver
Pariah
Studios:
Columbia TriStar Motion Picture Group
U.S. Box Office: $75,590,286
Filming Locations:
Baton Rouge, Louisiana, USA
Valdosta, Georgia, USA
Produced in: United States
Money Back Guarantee

Preowned but in LIKE BRAND NEW condition !

I will be glad to answer any questions or take additional pix ... just ask

nos4ra267@yahoo.com
Item # 375 The Devil's Rejects (DVD 2-DISC UNRATED DIRECTOR'S CUT)
$ 24.99 USD
Item # 375 The Devil's Rejects (DVD 2-DISC UNRATED DIRECTOR'S CUT)

Price $24.99 or BEST OFFER (email me)

FREE SHIPPING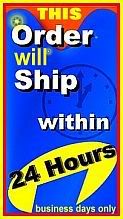 A minor grindhouse classic that betrays writer-director Rob Zombie as a self-hating cinephile (he inserts a movie critic character only to abuse him) who saddles his villains with Marx Brothers aliases and cribs scenes from sources as varied as The Texas Chain Saw Massacre and Taxi Driver. His family of Ed Geins (Baby (Sheri Moon Zombie), her brother Otis (Bill Moseley), their uncle Captain Spaulding (Sid Haig)) proceed to Petrified Forest a family of rodeo cowboys (Geoffrey Lewis and Priscilla Barnes and others) at a motor inn after a rousing break from a siege on their farmhouse of horrors, then get hunted down and tortured by avenging angel Sheriff Wydell (William Forsythe). His tongue firmly in cheek, Zombie casts a couple of '80s sitcom queens from TV shows worried about family dynamics (Barnes of "Three's Company" and Deborah Van Valkenburgh of "Too Close for Comfort") in meatbag roles while spinning southern rock classics like The Allman Brothers' "Midnight Rider" over a virtuoso credit sequence (shades of Scott Caan's exceptional debut Dallas 362) and Lynrd Skynrd's "Free Bird" during its conclusion in a way that actually manages not to feel ironic or snarky. That's the tightrope Zombie walks here and he walks it with a surplus of style and skill: it's an exploitation flick about audience culpability, a splatter flick about morality, and a post-modern film that actually cares about movies.

The conversation to have over The Devil's Rejects is the extent to which Zombie jerks the audience between identification with those innocents our charismatic villains humiliate, rape, bludgeon to death, and skin and the villains themselves once the sicko lawman on their scent nails them to chairs and douses them with gasoline. Indeed, the objectification visited on Barnes' rodeo princess in front of friends and family is a mirror of sorts to the humiliation that had been visited on her by the same friends and family for a ride on a bull featuring her breasts as the main attraction. The line between sexual ribbing among pals and sexual violence amongst strangers is examined here with the common denominator being that we, the audience sitting there in the dark, are abashed voyeurs to both. Its conclusion suggests Bonnie and Clyde and the reviews for The Devil's Rejects will most likely run the same gamut as they did for that film--it's explicit and belongs to a school of devalued cinema, but it's also smart as hell about itself and the fonts from which it springs. ('80s teen dream P.J. Soles is here, too, as are porn legend Ginger Lynn, professional wrestler Diamond Dallas Page, The Hills Have Eyes' Michael Berryman, original screen Charlie Manson Steve Railsback, and Dawn of the Dead's Ken Foree.) For whatever else that can be said, Zombie has established himself as a director of skill and vision.

There's an honesty to the depravity of The Devil's Rejects. There's no attempt to glamorize the murders (something that aligns it with John McNaughton's Henry: Portrait of a Serial Killer (and that film's Otis, Tom Towles, has a role here as well)) so that the ultimate impact of the picture is one of discomfort. What separates The Devil's Rejects from a Michael Bay film, however, is that Zombie implicates the viewer in the atrocities, indicting our desire to see that girl from "Three's Company" sexually assaulted at gunpoint. He's expressing the repressed in a way that's gratifying to the worst parts of human nature and instead of doing it for cheap thrills, he's doing it--self-consciously--to point the finger at the whole phenomenon of spectatorship. What is it that we're hoping for, exactly, when we buy a ticket to the latest serial killer flick? If this movie makes you feel bad, it's supposed to. Zombie inspires sympathy for these devils, and he casts light in the process on the uncomfortable things about the way we are that make wickedness so damnably attractive.

A film that improves with each viewing (particularly after a screening of the disappointing Wolf Creek), the unrated Director's Cut of The Devil's Rejects arrives on DVD from Lions Gate in a 2-disc package sporting a beautiful 1.78:1 anamorphic widescreen presentation misidentified as 2.35:1 on the packaging.* The new footage could have been better annotated, but comparing this redux to my memory of the theatrical experience, some disquieting suggestions of necrophilia, a few extensions to the already-heavy gore, and a slightly more explicit approach to the sex scenes appear to be the major revisions. Hardest to watch is a seemingly longer version of Barnes' torture. Yikes. What's most interesting about the uncut edition is that for as much as we're hoisted on the petard of our own prurient interests by the picture, Zombie really pushes our faces in depravity to the point that it begins to feel as though you're suffocating. Is there such a thing as "too much" in a film like The Devil's Rejects? I think the answer is yes, but I also think that the line is one for the individual to draw and keeps moving as each person loses parts of their innocence.

As far as the transfer itself is concerned, I couldn't detect a hint of edge enhancement and the textures are pleasingly filmic. Notice in particular Captain Spaulding's face paint and how it's not so much crisp as detailed and, appropriately, disgusting. I couldn't pinpoint any compression defects or processing delay in the slightest--something notable given the whip-pans and jittering action sequences. I was looking at those as measures of quality mainly because as The Devil's Rejects is meant to evoke the look and texture of the '70s grindhouse, it's difficult to judge the image against that of the film's contemporaries. This aside, the pinpoints of light on Pricilla Barnes' forehead during her character's introduction never fail to kill me. DD 5.1 EX audio sounds bright and explosive, the perfectly-metered music selections benefiting most from the encoding--but if you want the full-force of the opening shoot-out and the unfortunate truck accident, switch over to the perversely loud (and muscular to boot) 6.1 DTS-ES alternative.

Rob Zombie contributes a commentary track that betrays the man as not only very smart, but very funny, too. Congenial, self-deprecating, witty, and super-informative, he spots where he's shooting day-for-night, provides production anecdotes that actually augment the viewing experience, and in general makes The Devil's Rejects impossible to dismiss as exploitation schlock. During the gruelling hotel/torture scene, Zombie reveals that as it was shot on a closed, four-wall set, things got claustrophobic and hot and his actors became increasingly upset. Rather than equivocate, Zombie says that he wishes in retrospect that he'd made a film set entirely in that miserable little space. (Something to look forward to, I guess.) I love how he justifies the extreme gore of one shot as part of a desire to keep the film grounded in humanism. Later, he explains why he didn't give an actress a swollen-looking eye because, in his mind, an actor's eye is among their main tools and when you take that away, you start handicapping your cast. Spoken like a real director. The three "rejects" (Moseley, Haig, Moon Zombie) team up for a second yakker that finds them reminiscing about the shoot in a convivial, enjoyable way. Herein, Moseley reveals that Kane Hodder (Jason himself) was the stunt coordinator--something I guess I should have noticed but didn't and was delighted to learn. More silence than I would've expected follows, but moments in which they marvel at the tastelessness and brutality of the film (Moon Zombie covers her eyes during several sequences, squeals during numerous others) are genuinely funny and unaffected. Moon Zombie, I confess, sounds like a doll. Gotta say that I enjoyed the hell out of both commentaries--and that's almost as rare as a purely unrepentant exploitation flick.

A "Blooper Reel" (5 mins.) features the cast cutting up in the way that people in high-tension situations tend to cut-up. William Forsythe flubs a couple of lines and then needs to excuse himself for a minute. He ain't laughin'--fact is, he seems like he's going to kill something for real. The mock-up "Morris Green Show" (13 mins.) is so good at aping an insipid '70s talk show that it's nearly impossible to sit through, though it does shine a light on how little this type of programming has changed over the years. In "Mary the Monkey Girl Commercial" (1 min.), Captain Spaulding hawks his brand new attraction: a stuffed monkey in pearls and a dress. A "Spaulding Christmas Commercial" (1 min.) is more of the same, with our jolly old imp portraying that jolly old imp. "Cheerleader Missing: Otis Home Movie" (1 min.) is a mock-up snuff film on fake Super8 (w/multiple camera angles to boot) of Otis killing a cheerleader. "Satan's Gotta Get Along Without Me" (2 mins.) is archival footage of Country legend Buck Owens singing the titular song. The clip appears in The Devil's Rejects on a television just before the hotel room torture scene.

That may be a lot, but it's not all as the second disc includes Craig Weaver's 30 Days of Hell, a 144-minute making-of documentary so comprehensive that it's almost forty-five minutes longer than the film itself. Amazingly, not much is regurgitated from the two yak-tracks, and there's a remarkable amount of transparency as Zombie and his crew bitch about how much they have to pay for certain people and cameramen and vent their frustrations about working on a low budget with a stringent shooting schedule. Zombie looking at sketches of a woman's jeans and figuring how much it'll cost to keep his cast costumed throughout is not only a sight for the ages, but also a glimpse into the hell of being a director. He observes that life as a touring rock star helped him manage a large production team (the guy, I'm serious, is sort of a genius) and earns my eternal fidelity for taking an out-of-left-field shot at "Walker, Texas Ranger". And the B-roll here, of on-set stuff through every aspect of shooting the day's scenes (costume, stunt, crane, lighting), is just fascinating. It's better than a set visit, because there's no heat and there's no waiting. The film is already moving towards a queasy cult following--and it's been matched now with a DVD release worthy of its own growing status

starring Sid Haig, Bill Moseley, Sheri Moon Zombie, William Forsythe
written and directed by Rob Zombie

Edition: Full Screen
Leading Role: William Forsythe
Rating: R
Director: Rob Zombie
Release Date: Nov 08, 2005
Genre: Horror
UPC: 031398183945 DVD: 1 (US, CA)


The follow-up to his 2003 horror hit HOUSE OF 1000 CORPSES, Rob Zombie's THE DEVIL'S REJECTS continues the story of a bizarre group of very odd people who like to torture, maim, and kill virtually everyone they come in contact with. When Sheriff Wydell (William Forsythe) pays a visit to the body-ridden lair of Mother Firefly (Leslie Easterbrook, taking over the role played by Karen Black in the first film), her children Otis (Bill Moseley) and Baby (Sheri Moon Zombie) are forced to run, eventually holing up in a roadside motel with four hostages (including Clint Eastwood regular Geoffrey Lewis and THREE'S COMPANY star Priscilla Barnes). Seeking help from creepy clown Captain Spaulding (Sid Haig), they continue their murderous rampage while being tracked by Wydell, who is hellbent on avenging the death of his brother, which came at the hands of this very weird and dangerous family. As Wydell tortures Mother Firefly for answers, Otis and Baby torture their hostages for kicks. Zombie, a heavy metal musician who leads the group White Zombie, infuses his exciting, funny, and terrifying gorefest with a fabulous 1970s soundtrack, using such songs as Elvin Bishop's "Fooled Around and Fell in Love" and David Essex's "Rock On" at inappropriately riotous moments. Part BONNIE AND CLYDE, part THE TEXAS CHAINSAW MASSACRE, part THE WILD BUNCH, Zombie's bloody barrage is filled with unexpected plot twists and surprises unique to this genre.


Producer: Andy Gould, Michael Ohoven, Mike Elliot
Cast: Deborah Van Valkenburgh, Mary Woronov, Priscilla Barnes, William Forsythe

Full Screen

Editorial reviews
"[L]oaded with filmmaking energy....You'll get creeped out big time..."
Rolling Stone - Peter Travers (08/11/2005)

"[A]n experiment in extreme anti-hero worship....Disturbing."
Uncut - Simon Lewis (09/01/2005)

Ranked #20 in Rolling Stone's "Top 25 DVDs Of 2005' -- "Scuz has never looked this defiantly appealing on DVD."
Rolling Stone - Peter Travers (12/01/2005)

Preowned but in LIKE BRAND NEW condition !
INCLUDES THE CASE !!
I will be glad to answer any questions or take additional pix ... just ask

nos4ra267@yahoo.com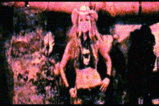 ITEM # 319 THE HORROR OF DRACULA
$ 6.99 USD
ITEM # 319 THE HORROR OF DRACULA
VHS

Price $6.99 or Best Offer (email me)
FREE SHIPPING

After Hammer Studios' tremendous success with The Curse of Frankenstein, they struck a deal to adapt Universal's catalog of classics and set their sights first on Dracula. Christopher Lee removes the monstrous makeup from the earlier film and makes his entrance as an elegant, confident, altogether seductive Dracula, a frightening figure of flashing eyes and erotic allure. Peter Cushing, with his hawklike profile and piercing eyes, turns his rationalist intensity to Van Helsing: man of science as crusading vampire hunter. Director Terence Fisher and screenwriter Jimmy Sangster make a few changes to Bram Stoker's tale; gone are Renfield, Transylvania, howling wolves, and transformations into bats. The Count is an old-world aristocrat firmly ensconced in a castle in England and Van Helsing a crusading vampire hunter who plots his demise with an elaborate plan. This is the first film to really mine the erotic appeal of vampires: Dracula seduces Mina and Lucy like a devil tempting good to the dark side through sex--more suggestive than explicit, but daring for 1958. Lee is electric as the ferocious Count, despite his limited screen time, and Cushing turns Van Helsing into a virtual swashbuckler of a hero, leaping and diving through the climax like an aging action hero. Cushing reprises his role in The Brides of Dracula, while Lee absented himself from the series until 1966's Dracula: Prince of Darkness.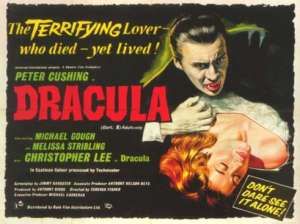 # Actors: Peter Cushing, Christopher Lee, Michael Gough, Melissa Stribling, Carol Marsh
# Directors: Terence Fisher
# Writers: Bram Stoker, Jimmy Sangster
# Producers: Anthony Hinds, Anthony Nelson Keys, Michael Carreras
# Format: Color, HiFi Sound, NTSC
# Rated: Unrated
# Number of tapes: 1
# Studio: Warner Home Video
# VHS Release Date: December 13, 1993
# Run Time: 82 minutes

Tape is like BRAND NEW
I Opened it and Played it Once !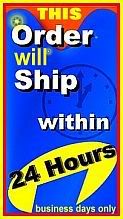 Item # 350 Genuine Dracula Soil imported from Romania
Five grams of TRUE Romanian "Dracula Dirt" packed in a special "blood" vial, along with a certificate of authenticity displaying the origins and other details .

AN EXCELLENT GIFT FOR THE VAMP IN YOUR LIFE !
Also looks great framed and hanging on the wall !
This is a genuine piece of history (and cinematic legend) form Dracula's most notable residence during his fearful reign !
Item # 376 House of 1,000 Corpses (2003)
$ 10.99 USD
Item # 376 House of 1,000 Corpses (2003)

Price $ 10.99 or BEST OFFER (email me)

FREE SHIPPING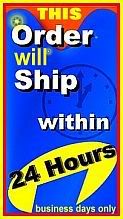 It's sick! It's twisted! It's House of 1,000 Corpses, and it's more fun than a wholesome bowl of "Agatha Crispies"! Dropped by two studios (Universal and MGM) and doomed to obscurity until Lions Gate Films gave it a limited theatrical release, Rob Zombie's gonzo horror flick is a blood-spattered throwback to the gore-fests of the '70s, lending new meaning to the term "box-office gross." Most critics misunderstood this unbridled exercise in graphic style and violence, but for devoted horror buffs it's a refreshing rebuttal to the comparatively "polite" frights of the post-Scream era. While paying homage to The Texas Chainsaw Massacre, Last House on the Left, Motel Hell, and other gory classics, Zombie's ramshackle plot (two young couples are terrorized by an inbred family of homicidal maniacs) lacks a crucial sense of dread, but his pastiche of vivid colors, grainy fetish-films, and photo-negative imagery is guaranteed to hold your attention. A bona-fide cult item, this House is definitely worth a visit... if you dare

# Actors: Sid Haig, Karen Black, Bill Moseley, Sheri Moon Zombie, Chad Bannon
# Directors: Rob Zombie
# Writers: Rob Zombie
# Producers: Andy Given, Andy Gould, Danielle Shilling Lovett, Guy Oseary, Joel Hatch
# Format: AC-3, Closed-captioned, Color, Dolby, DVD, Subtitled, Widescreen, NTSC
# Language: English
# Subtitles: English, Spanish
# Region: Region 1 (U.S. and Canada only. Read more about DVD formats.)
# Aspect Ratio: 1.85:1
# Number of discs: 1
# Rated: R (Restricted)
# Studio: Lions Gate
# DVD Release Date: August 12, 2003
# Run Time: 89 minutes

Money Back Guarantee

Preowned but in LIKE BRAND NEW condition !

I will be glad to answer any questions or take additional pix ... just ask

nos4ra267@yahoo.com
ITEM # 363 ROB ZOMBIE'S Halloween - Unrated Director's Cut DVD
$ 9.99 USD
ITEM # 363 Halloween - Unrated Director's Cut DVD



PRICE $9.99 or BEST OFFER
Shipping Free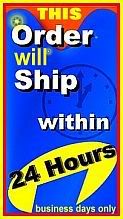 More of a supercharged revamp than a remake, Rob Zombie's take on John Carpenter's Halloween expands the back story of masked killer Michael Myers in an attempt to examine the motivation for his first deadly attack, as well as some reasons for his longevity as a horror icon. Zombie's Myers is a blank-eyed teen (played by Daeg Faerch) whose burgeoning mental problems are left unchecked in a horrific home environment; harassed by schoolmates, a randy sister, and his mother's deadbeat boyfriend (William Forsythe, terrific as usual), Myers' homicidal explosion seems inevitable, and intervention by Dr. Sam Loomis (Malcolm McDowell, who offers a fast-talking, hippiefied version of the Donald Pleasance character) does little to impede his development into a mute, unstoppable killing machine (Tyler Mane) bent on finishing off the only survivor of his family's massacre--his sister, now grown into teenaged Laurie Strode (Scout Taylor-Compton). Opening up the psychological motivation of a cipher like Michael Myers is an interesting approach, but Zombie's script possesses neither a depth of character nor dialogue to offer more than a clichéd thumbnail character sketch, and devoting over a hour of the unrated cut's 120-minute-plus running time to this history feels bloated and self-indulgent (especially when compared to the lean efficiency of the Carpenter original). Zombie's Halloween isn't terribly suspenseful, either; he has a keen eye for visuals and the details of chaotic environments, but his scares are nothing more than brutal showcases for his special effects team. The end result barely surpasses the original film's numerous sequels, though the Who's Who of cult and character actors in the cast (including Zombie regulars Sid Haig, Bill Moseley and Ken Foree, as well as Brad Dourif, Udo Kier, Clint Howard, Richard Lynch, Danny Trejo, Dee Wallace, and Danielle Harris) adds a touch of late-night monster movie charm. However, the film's best performance belongs to the director's spouse, Sheri Moon Zombie, who brings unexpected pathos to the role of Myers' downtrodden mother.

# Actors: Scout Taylor-Compton, Malcolm McDowell, Tyler Mane, Daeg Faerch, Sheri Moon Zombie
# Directors: Rob Zombie
# Writers: Rob Zombie, Debra Hill, John Carpenter
# Producers: Andrew G. La Marca, Andy Gould, Bob Weinstein, Harvey Weinstein
# Format: Closed-captioned, Color, Director's Cut, Special Edition, Widescreen, NTSC
# Language: English
# Region: Region 1 (U.S. and Canada only. Read more about DVD formats.)
# Number of discs: 2
# Rated: Unrated
# Studio: Weinstein Company
# DVD Release Date: December 18, 2007
# Run Time: 109 minutes

Money Back Guarantee

I will be glad to answer any questions or take additional pix ... just ask

nos4ra267@yahoo.com
ITEM # 364 Hannibal Lecter Two-Pack - DVD
$ 9.99 USD
ITEM # 364 Hannibal Lecter Two-Pack - DVD

PRICE $9.99 or BEST OFFER
Shipping Free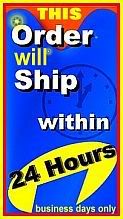 This Two-Pack DVD with case.
It contains Silence of the Lambs and Hannibal
It is just like any that you would purchase at Amazon, Best Buy or any other
major retailer in the USA.

Money Back Guarantee

I will be glad to answer any questions or take additional pix ... just ask

nos4ra267@yahoo.com
Also this check our horror fans ! Click below and enter the

VAMPYRES DEN for a list of titles in that Genre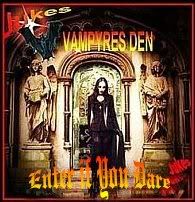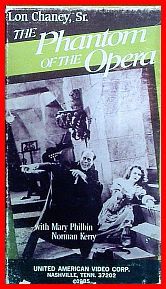 A mad, disfigured composer seeks love with a lovely young opera singer.
Director:
Rupert Julian, and 3 more credits »
Writer:
Gaston Leroux (novel)
Used Copy
case is slightly worn but tape plays great
ITEM # 250
Price $ 5.99
Shipping & Handling 99 cents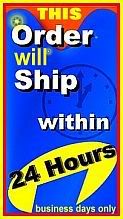 PLEASE CONTACT ME DIRECTLY TO PURCHASE THIS ITEM - nos4ra267@yahoo.com

Creature Walks Among Us

ITEM # 259
VHS - (1956)
As a child, I thought this movie was the worst of the creature series; as an adult I think it is by far the best. It is really not a story about the gillman, but a story about human relationships. There are many subtleties in the movie, beginning with the title: The word "Creature" in the title does not refer to the gillman: but does it refer to Dr. Barton, the Frankenstein character in the movie, or imply that "The Creature" always walks among us in one guise or another? The tone of the movie is one of mood, created by the isolation of the group pursuing the gillman for individual reasons, as well as by well-done diving scenes and scenes of the Everglades at night. The ending is completely one of mood. The competent B cast all play there roles well. If you've avoided this one because of its generally bad reputation, give it a try; you may change your mind as I did.
ITEM # 260
Price $ 6.99
Shipping & Handling - 99 cents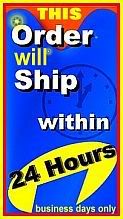 Jaws (30th Anniversary Edition) (1975)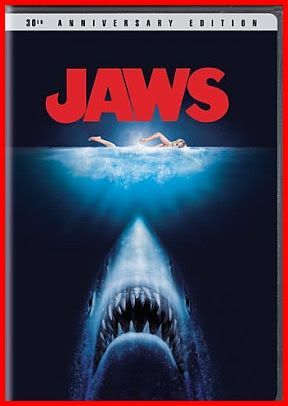 ITEM # 260
Price $ 16.99 or BEST OFFER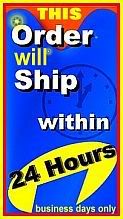 Shipping & Handling - 99 cents
In the vastly overrated 1998 book Easy Riders, Raging Bulls, author Peter Biskind puts the blame for Hollywood's blockbuster mentality at least partially on Steven Spielberg's box-office success with this adaptation of Peter Benchley's bestselling novel. But you can't blame Spielberg for making a terrific movie, which Jaws definitely is. The story of a Long Island town whose summer tourist business is suddenly threatened by great-white-shark attacks on humans bypasses the potboiler trappings of Benchley's book and goes straight for the jugular with beautifully crafted, crowd-pleasing sequences of action and suspense supported by a trio of terrific performances by Roy Scheider (as the local sheriff), Richard Dreyfuss (as a shark specialist), and particularly Robert Shaw (as the old fisherman who offers to hunt the shark down). The sequences on Shaw's boat--as the three of them realize that in fact the shark is hunting them--are what entertaining moviemaking is all about.
Special Features

The Making of Jaws For the first time ever on DVD, viewers will get a complete glimpse into the making of Jaws with this 2-hour documentary.
From The Set An insider's look at life on the set of Jaws, featuring a never-before-available interview with Steven Spielberg.
Deleted Scenes
Outtakes
Jaws Archives Take a peek inside the Jaws archives including storyboards, production photos, and marketing materials, as well as a special segment on the Jaws phenomenon.

Actors: Roy Scheider, Richard Dreyfuss, Robert Shaw, Lorraine Gary, Lee Fierro
Directors: Steven Spielberg
Format: AC-3, Color, Dolby, DTS Surround Sound, Dubbed, DVD, Subtitled, Widescreen, NTSC
Language: English (Dolby Digital 2.0), English (Dolby Digital 5.1), English (DTS 5.1), French (Dolby Digital 5.1), Spanish (Dolby Digital 5.1)
Subtitles: English, Spanish, French
Region: Region 1 (U.S. and Canada only. Read more about DVD formats.)

Aspect Ratio: 2.35:1
Number of discs: 2
Rated:

PG (Parental Guidance Suggested)

Studio: Universal Studios
DVD Release Date: June 14, 2005
Run Time: 124 minutes
BUY BOTH OF MY JAWS (Making of the Movie and The Jaws Log) PAPERBACKS FOR $9.99
... see the book listings (page 2)

ITEM # 261
The Exorcism of Emily Rose (2005)

Price $ 11.99 or Best Offer

Shipping & Handling - 1.99

This is an interesting film. While it's not terribly frightening, the film's juxtaposition of court room drama, and the exorcism scenes are intriguing. I found it to be less of your stereotypical demonic possession movie (ie: The Exorcist), and more of a film that leaves you pondering the possibilities and questioning our more modern perspectives and scientific rationales for things that sometimes can't be adequately explained through these means. The fact that it's based on the reported possession of Anneliese Michel (circa 1970, Germany) does make the film more unnerving. The actor's performances, while not exceptional, are at least engaging. The special effects are rather limited, but well done. All in all, It's a film that 's certainly worth watching.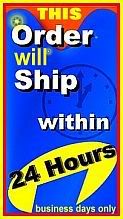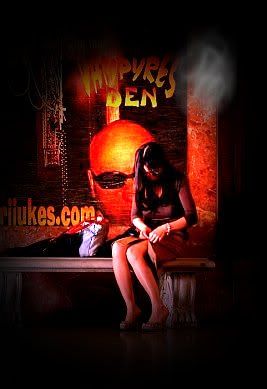 If you liked this ... do You dare Enter

Click the link between the blood above to ENTER IF YOU DARE


Elvira, Mistress of the Dark (1988)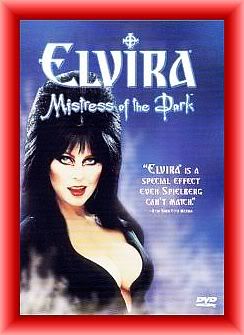 DVD widescreen

Price $ 12.99 or Best Offer

Shipping & Handling - 99 cents
ITEM # 262

DVD is used but in excellent condition
in her outrageously funny feature film debut. When her great-aunt dies, famed horror hostess Elvira heads for the uptight New England town of Falwell to claim her inheritance of a haunted house, a witch's cookbook and a punk rock poodle. But once the stuffy locals get an eyeful of the scream queen's ample assets, all hell breaks loose. Can Elvira find success and happiness in her new hometown without being burned at the stake?
Starring: Cassandra Peterson, Edie McClurg Director: James Signorelli Genre: Horror Format: DVD Language: English Subtitles: English
Elvira, Mistress of the Dark (1988) dvd widescreen
A goofy, campy, poke at puritanism and a sly wink at a host of horror films, ELVIRA, MISTRESS OF THE DARK is much more fun than it has any right to be. Dreaming of financing her own show in Las Vegas, Elvira leaves Hollywood in her customized Macabremoblie to claim what she thought was an inheritance. However, upon arriving in Fallwell, MA, all she finds is two drooling yokels, an overzealous morality brigade and a creepy great-uncle with more on his mind than long-lost relatives. With her penchant for double entendres and low cut dresses, Elvira scandalizes the town and soon finds herself in danger of being burned at the stake, jeopardizing her chances of ever making it to Vegas.
DVD Features:
Region 1
Keep Case
96 minutes
Anamorphic Widescreen - 1.85:1
Audio:
Dolby Digital 5.1 - English
Dolby Surround - English
Additional Release Material:
Trailers - 1. Original Theatrical Trailer
2. Teaser Trailer
Interactive Features:
Scene Access
Interactive Menus
Text/Photo Galleries:
Biographies - 1. Cassandra Peterson - Star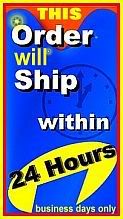 ED WOOD's PLAN 9 from OUTER SPACE

(1958)
Price $ 11.99 or Best Offer

Shipping & Handling - just 99 cents
ITEM # 265
Sometimes a movie achieves such legendary status that it can't quite live up to its reputation.
Plan 9 from Outer Space
is not one of these movies. It is just as magnificently terrible as you've heard.
Plan 9
is the story of space aliens who try to conquer the Earth through resurrection of the dead. Psychic Criswell narrates ("Future events such as these will affect you in the future!") as police rush through the cemetery, occasionally clipping the cardboard tombstones in their zeal to find the source of the mysterious goings-on. More than just a bad film,
Plan 9
is something of a one- stop clearinghouse for poor cinematic techniques: The time shifts whimsically from midnight to afternoon sun, Tor Johnson flails desperately in an attempt to rise from his coffin, and flying saucers zoom past on clearly visible strings. Fading star Bela Lugosi tragically died during filming, but such a small hurdle could not stop writer-producer-director Ed Wood. Lugosi is ingeniously replaced with a man who holds a cape across his face and might as well have "NOT BELA LUGOSI" stamped on his forehead.
Plan 9
is so sweetly well- intentioned in both its message and its execution that it's impossible not to love it. And if you don't, well, as Eros says, "You people of Earth are idiots!"
--Ali Davis
This is it!
The most popular Atomic Age cult film of the twentieth century. Winner of two Golden Turkey Awards for Worst Picture and Worst Director of All Time, the immortal Edward D. Wood, Jr.! It's all here, the not-so-special effects, aliens in skating skirts zooming around in string-powered flying saucers to implement the ninth plan of Earth's conquest (the first eight failed) with an army of zombies (well, three actually), Vampira, Tor Johnson and Bela Lugosi in his legendary "postmortem" performance (with Ed's chiropractor standing in for Bela after his death). This truly original movie, Ed Wood's "Citizen Kane," is a hymn to all those who have ever tried to create something intelligent and meaningful, only to fail miserably every step of the way.
Aliens resurrect dead humans as zombies and vampires to stop human kind from creating the Solaranite (a sort of sun-driven bomb).
BY the MASTER ED WOOD !!!

also Bela Lugosi