... and congrats

You have found one of the Secret Rooms !
ROOM # 3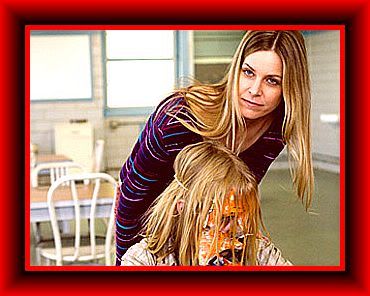 AS SOME OF U KNOW I HAVE BEFRIENDED SOME OF THE ZOMBIE CREW WHILE THEY RESIDED HERE IN THE OZARKS SOAKIN' IN SOME OF THE LOCAL CULTURE FOR THE DEVIL'S ADVOCATES MOVIE

it only seems fittin' ta give this out
BE THE FIRST TO LEAVE YOUR MARK ON THE GUEST BOARD repeating this phrase from the movie:
"Happy Halloween, Boo!"
(Michael Myers - Child to Baby Laurie)
AND AN EMAIL ADDRESS AND YOUR FREE COPY of ROB ZOMBIE'S HALLOWEEN DVD WILL BE ON THE WAY ASAP
I have scattered several of these hidden links throughout my website and they all lead to FREE GIVEAWAYS

So have fun looking !
If you have found this room ... leave your post on my guest book an your free giveaway will be sent to you free !!!
Post I have found secret room # 3 !

ITEM # 363 ROB ZOMBIE'S Halloween - Unrated Director's Cut DVD
$ 9.99 USD
ITEM # 363 Halloween - Unrated Director's Cut DVD



PRICE $9.99 or BEST OFFER
Shipping Free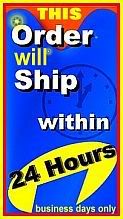 More of a supercharged revamp than a remake, Rob Zombie's take on John Carpenter's Halloween expands the back story of masked killer Michael Myers in an attempt to examine the motivation for his first deadly attack, as well as some reasons for his longevity as a horror icon. Zombie's Myers is a blank-eyed teen (played by Daeg Faerch) whose burgeoning mental problems are left unchecked in a horrific home environment; harassed by schoolmates, a randy sister, and his mother's deadbeat boyfriend (William Forsythe, terrific as usual), Myers' homicidal explosion seems inevitable, and intervention by Dr. Sam Loomis (Malcolm McDowell, who offers a fast-talking, hippiefied version of the Donald Pleasance character) does little to impede his development into a mute, unstoppable killing machine (Tyler Mane) bent on finishing off the only survivor of his family's massacre--his sister, now grown into teenaged Laurie Strode (Scout Taylor-Compton). Opening up the psychological motivation of a cipher like Michael Myers is an interesting approach, but Zombie's script possesses neither a depth of character nor dialogue to offer more than a clichéd thumbnail character sketch, and devoting over a hour of the unrated cut's 120-minute-plus running time to this history feels bloated and self-indulgent (especially when compared to the lean efficiency of the Carpenter original). Zombie's Halloween isn't terribly suspenseful, either; he has a keen eye for visuals and the details of chaotic environments, but his scares are nothing more than brutal showcases for his special effects team. The end result barely surpasses the original film's numerous sequels, though the Who's Who of cult and character actors in the cast (including Zombie regulars Sid Haig, Bill Moseley and Ken Foree, as well as Brad Dourif, Udo Kier, Clint Howard, Richard Lynch, Danny Trejo, Dee Wallace, and Danielle Harris) adds a touch of late-night monster movie charm. However, the film's best performance belongs to the director's spouse, Sheri Moon Zombie, who brings unexpected pathos to the role of Myers' downtrodden mother.

# Actors: Scout Taylor-Compton, Malcolm McDowell, Tyler Mane, Daeg Faerch, Sheri Moon Zombie
# Directors: Rob Zombie
# Writers: Rob Zombie, Debra Hill, John Carpenter
# Producers: Andrew G. La Marca, Andy Gould, Bob Weinstein, Harvey Weinstein
# Format: Closed-captioned, Color, Director's Cut, Special Edition, Widescreen, NTSC
# Language: English
# Region: Region 1 (U.S. and Canada only. Read more about DVD formats.)
# Number of discs: 2
# Rated: Unrated
# Studio: Weinstein Company
# DVD Release Date: December 18, 2007
# Run Time: 109 minutes

Money Back Guarantee

I will be glad to answer any questions or take additional pix ... just ask

nos4ra267@yahoo.com