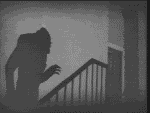 VHS MOVIES !!!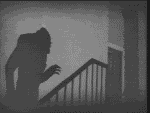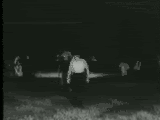 You won't find 'em cheaper no where !!!
MANY VERY RARE FINDS

Discounted S/H for multiple orders !

Are you wanna those folks that still keeps a working VHS in the house ?

Here ya go at a fraction of the cost you would pay for this flick on DVD and Blueray
I have personally watched and reviewed every DVD, VHS, and CD I offer in my listings to verify they are working properly ... and besides I like movies too !!!
Ofcourse should you encounter any problems with the item working at all ... I always offer a money back refund ... no questions asked !!!
Click any link below for specific Movie category

Comedy & Drama VHS Tapes & DVDS
Any questions call CALL 870 892 2521
or message me at nos4ra267@yahoo.com
ITEM # 290 Starsky & Hutch (1999) Collector's Edition Glaser Soul VHS
$ 13.99 USD
ITEM # 290 Starsky & Hutch (1999) Collector's Edition Glaser Soul - VHS
PRICE $13.99 or Best Offer
FREE SHIPPING


Starsky and Hutch
with Paul Michael Glaser and David Soul

This is the 90-minute pilot and it originally aired as a Wednesday Movie
of the Week on April 30, 1975.
This tape has been played only once ... I couldn't resist watching it
but that is the only time so it is in MINT CONDITION !

Purchase today - this one will not last long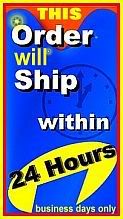 FLIPPER 1963
Price $6.99
S/H 99 cents
Pre-owned

The Original movie that started the series !
Sandy is distraught when, having saved Flipper by pulling out a spear, his father insists the dolphin be released. A grateful Flipper, however, returns the favor when Sandy is threatened by Sharks.
Director:
James B. Clark
Writers:
Ricou Browning (story), Jack Cowden (story)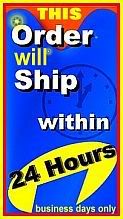 Item # 308 Magnificent Seven [VHS] (1960)
$ 6.99 USD
Item # 308 Magnificent Seven [VHS] (1960)

Price $6.99 or Best Offer (email me)
FREE SHIPPING !

Akira Kurosawa's rousing Seven Samurai was a natural for an American remake--after all, the codes and conventions of ancient Japan and the Wild West (at least the mythical movie West) are not so very far apart. Thus The Magnificent Seven effortlessly turns samurai into cowboys (the same trick worked more than once: Kurosawa's Yojimbo became Sergio Leone's A Fistful of Dollars). The beleaguered denizens of a Mexican village, weary of attacks by banditos, hire seven gunslingers to repel the invaders once and for all. The gunmen are cool and capable, with most of the actors playing them just on the cusp of '60s stardom: Steve McQueen, James Coburn, Charles Bronson, Robert Vaughn. The man who brings these warriors together is Yul Brynner, the baddest bald man in the West. There's nothing especially stylish about the approach of veteran director John Sturges (The Great Escape), but the storytelling is clear and strong, and the charisma of the young guns fairly flies off the screen. If that isn't enough to awaken the 12-year-old kid inside anyone, the unforgettable Elmer Bernstein music will do it: bum-bum-ba-bum, bum-ba-bum-ba-bum.... Followed by three inferior sequels, Return of the Seven, Guns of the Magnificent Seven, and The Magnificent Seven Ride!

Actors: Yul Brynner, Eli Wallach, Steve McQueen, Charles Bronson, Robert Vaughn
Format: Color, NTSC
Language: English, Spanish
Rated: NR (Not Rated)
Number of tapes: 1
Studio: MGM (Video & DVD)
VHS Release Date: April 1, 1992
Run Time: 129 minutes

Pre Owned
Case may show some slight wear
but overall this item is in excellent condition !
Money Back if not Satisfied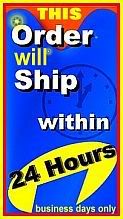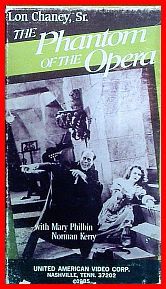 A mad, disfigured composer seeks love with a lovely young opera singer.
Director:
Rupert Julian, and 3 more credits »
Writer:
Gaston Leroux (novel)
Used Copy
case is slightly worn but tape plays great

Price $ 5.99
Shipping & Handling 99 cents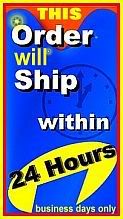 CULT CLASSIC BLACULA !
Price $ 8.25
Shipping and Handling FREE !

Interior decorators buy the coffin of an African prince bitten by Dracula centuries before and bring it back to Los Angeles. The African prince starts feeding his hunger while following a woman who looks like his departed wife.
Director:
William Crain
Writers:
Joan Torres (screenplay), Raymond Koenig (screenplay)
Used but in great Shape
Pre owned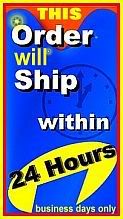 Item # 305 Repo Man [VHS] (1984)
$ 6.99 USD
Repo Man [VHS] (1984)

Price $ 6.99
or Best Offer (email me)

Shipping FREE

A volatile, toxic potion of satire and nihilism, road movie and science fiction, violence and comedy, the unclassifiable sensibility of Alex Cox's Repo Man is the model and inspiration for a potent strain of post-punk American comedy that includes not only Quentin Tarantino (Pulp Fiction), but also early Coen brothers (Raising Arizona, in particular), Men in Black, and even (in a weird way) The X-Files. Otto, a baby-face punk played by Emilio Estevez, becomes an apprentice to Bud (Harry Dean Stanton), a coke-snorting, veteran repo-man-of-honor prowling the streets of a Los Angeles wasteland populated by hoods, wackos, burnouts, conspiracy theorists, and aliens of every stripe. It may seem chaotic at first glance, but there's a "latticework of coincidence" (as Tracey Walter puts it) underlying everything. Repo Man is a key American movie of the 1980s--just as Taxi Driver, Nashville, and Chinatown are key American movies of the '70s. With a scorching soundtrack that features Iggy Pop, Fear, Black Flag, Circle Jerks, and Suicidal Tendencies.

# Format: Closed-captioned, Color, HiFi Sound, NTSC
# Rated: R (Restricted)
# Number of tapes: 1
# Studio: Universal Studios
# VHS Release Date: March 1, 1992
# Run Time: 93 minutes

Preowned but in good condition
Money Back Refund
Cover may show some slight wear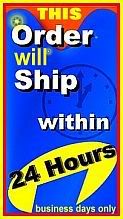 ITEM # 302 Taxi Driver [VHS] (1976)
$ 7.98 USD
ITEM # 302 Taxi Driver [VHS] (1976)

PRICE 5.99 or Best Offer (email me)
Shipping 99 cents
Total $ $7.98
Taxi Driver is the definitive cinematic portrait of loneliness and alienation manifested as violence. It is as if director Martin Scorsese and screenwriter Paul Schrader had tapped into precisely the same source of psychological inspiration ("I just knew I had to make this film," Scorsese would later say), combined with a perfectly timed post-Watergate expression of personal, political, and societal anxiety. Robert De Niro, as the tortured, ex-Marine cab driver Travis Bickle, made movie history with his chilling performance as one of the most memorably intense and vividly realized characters ever committed to film. Bickle is a self-appointed vigilante who views his urban beat as an intolerable cesspool of blighted humanity. He plays guardian angel for a young prostitute (Jodie Foster), but not without violently devastating consequences. This masterpiece, which is not for all tastes, is sure to horrify some viewers, but few could deny the film's lasting power and importance.

# Actors: Robert De Niro, Jodie Foster, Cybill Shepherd, Harvey Keitel, Leonard Harris
# Directors: Martin Scorsese
# Writers: Paul Schrader
# Producers: Julia Phillips, Michael Phillips, Phillip M. Goldfarb
# Format: Color, HiFi Sound, NTSC
# Rated: R (Restricted)
# Number of tapes: 1
# Studio: Sony Pictures
# VHS Release Date: June 4, 1996
# Run Time: 113 minutes
Money Back if not Satisfied
Perowned
Case may show some wear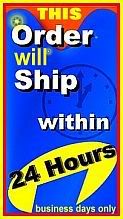 BRAND NEW NEVER OPENED
Monty Python's Flying Circus, Set 1, Eps. 1-6 [VHS] (1969)
Graham Chapman (Actor), John Cleese (Actor) 3 VHS Tapes
BRAND NEW 3 TAPE SET

Never Opened !

Price $ 9.99
Shipping & Handling 2.99

In 1969, five overeducated British comics and an American illustrator invaded the homes of unsuspecting BBC viewers with a brand of comedy that was, at the very least, odd. "Absurd," "bizarre," and "incomprehensible" are other descriptions that jump to mind. Nonetheless, this wacky sextet inaugurated an absurd tradition that continued through three and a half seasons of half-hour TV episodes, a series of live performances, a handful of movies, and a legacy of dead parrots and upper-class twits. Monty Python's Flying Circus, Set 1 features the first episodes foisted on a still-reeling public, introducing running gags ("And now for something completely different") and recurring characters (an armor-clad Terry Gilliam wielding a rubber chicken, Graham Chapman's pompous Colonel intruding on sketches he deems simply too silly, and of course Michael Palin's "It's a Man" wandered through the entire season). Among the sketch highlights in the first three shows are Nudge Nudge, the Funniest Joke in the World, How to Defend Yourself from a Man Attacking You with Fresh Fruit, Confuse a Cat, and The Dull Life of a City Stockbroker, all interspersed with various and sundry cut-out animation sequences by Terry Gilliam. These early episodes may lack the consistency and stream-of-consciousness flow of their later, more assured work, but they're packed with some of the most memorable moments of the group's brief but brilliant history.