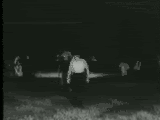 RJ's HORROR FILMS Page 2

DVDs & VHS Tapes

You won't find 'em cheaper no where !!!
I will consider reasonable Best Offers

MANY VERY RARE FINDS

Discounted S/H for multiple orders !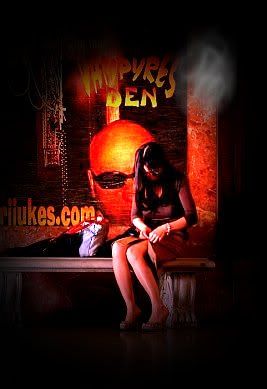 Are you wanna those folks that still keeps a working VHS in the house ? You can find some of your fav horror titles here at a fraction of the cost you would pay for this flick on DVD and Blueray
I have personally watched and reviewed every DVD, VHS, and CD I offer in my listings to verify they are working properly ... and besides I like movies too !!!
Ofcourse should you encounter any problems with the item working at all ... I always offer a money back refund ... no questions asked !!!
Any questions call CALL 870 892 2521
or message me at nos4ra267@yahoo.com

OK FRANKIE WANTS TO WATCH A MOVIE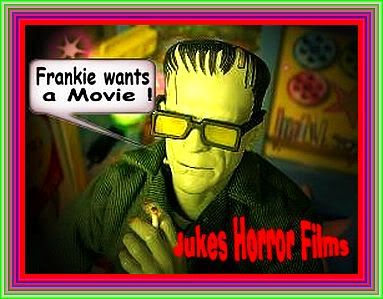 What Frankie wants ... Frankie gets !!!
Special Free Movie in it's Entirety !


W.F. MURNAU's
NOSFERATU
American Werewolf in London [VHS] (1981
$ 6.26 USD
American Werewolf in London [VHS] (1981)
ITEM # 301

Used
Price 6.26
Free Shipping
Remember back in the early 1980s when special-effects makeup artists were tripping over themselves to create the next big effect? The Howling boasted a fantastic werewolf transformation scene courtesy of makeup wizard Rob Bottin. Then along came Bottin's mentor, Rick Baker, with his own spectacular effects in this popular horror comedy directed by John Landis. An American Werewolf in London is more of a makeup showcase than a truly satisfying movie, but the film is effectively moody when David Naughton discovers that a wolf attack has turned him into a bloodthirsty lycanthrope. Jenny Agutter plays his love interest (watch out, he bites!), and who can forget Griffin Dunne as Naughton's best friend, an undead corpse who progressively rots away as the plot unfolds? All things considered, it's easy to see why An American Werewolf in London became a modern horror favorite
Item # 363 Bubba Ho-Tep [VHS]
$ 6.50 USD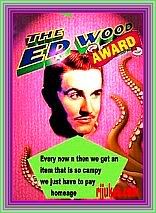 Yes I give this the ED WOOD award just for being so damn far out there !
LUV THIS MOVIE !!!

Price $6.50 or BEST OFFER (email me)
ALSO AVAILABLE ON DVD for $14.00


FREE SHIPPING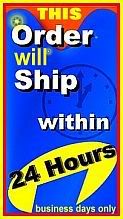 Don Coscarelli directs and Bruce Campbell stars as the King of Camp in this intentionally over-the-top schlockfest. Bubba Ho-Tep is partially about Elvis Presley and partially about the title character, an Egyptian cowboy zombie, but mostly it is about camp. The movie is equal parts story and back story. We learn through narration and flashback how Elvis didn't really die, ending up instead in a rest home in East Texas with JFK (played by Ossie Davis), who was dyed black and had his brain removed, presumably for reasons of national security. Campbell and Davis realize that something strange is going on when their rest-home compatriots start dropping off suspiciously. The whole movie leads up to a final showdown to the death with the Egyptian cowboy zombie who has been sucking the souls of their fellow residents because he thought no one would notice. The movie unfolds a bit slowly; it is, after all, a geriatrics-fight-Egyptian-cowboy-zombie movie. However, one wishes this self-conscious movie's pacing took its cue from the atypically fast-moving zombie instead of from the senior-citizen Elvis and JFK. In the end, though, Campbell is flawless as the aged King; his accent, intonations, glasses, and trademark karate are at the same time sincere and over the top.

# Actors: Bruce Campbell; Ossie Davis; Ella Joyce; Heidi Marnhout; Bob Ivy
# Directors: Don Coscarelli
# Format: Color, NTSC
# Language: English, German
# Rated: R (Restricted)
# Number of tapes: 1
# Studio: MGM (Video & DVD)
# VHS Release Date: May 25, 2004
# Run Time: 95 minutes

Money Back Guarantee

Preowned
Very Good condition !

I will be glad to answer any questions or take additional pix ... just ask

nos4ra267@yahoo.com
ITEM # 281 From Dusk Till Dawn (VHS, 1996, With Bonus Footage)
$ 5.99 USD

Price $5.25 or Best Offer
Shipping FREE


ITEM # 281 item with some wear to case wear but is still very operational.


George Clooney and Quentin Tarantino star as the Gecko brothers -- two dangerous outlaws on a wild crime spree. After kidnapping a father (Keitel) and his two kids (Lewis), the Geckos head south to a seedy Mexican bar to hide out in safety. But when they face the bar's truly notorious clientele, they're forced to team up with their hostages in order to make it out alive.
Format: VHS
Rating: R Leading Role: George Clooney, Quentin Tarantino
Release Date: Aug 13, 1996 Director: Robert Rodriguez
UPC: 786936010152 Format: NTSC (US, Canada)
Genre: Action, Adventure Sub-Genre: Adventure
See reviews
Detailed item info
Movie description
A notorious pair of criminal siblings on the run from the Texas Rangers kidnap an R.V.-driving minister and his kids to get into Mexico in this schizophrenic thriller. Once across the border the unlikely caravan heads for a seedy bar that promises refuge but offers something entirely different--a horde of bloodsucking vampires! Written with flair by Quentin Tarantino.

Credits
Cast: Cheech Marin, Ernest Liu, Fred Williamson, George Clooney, Harvey Keitel, Juliette Lewis, Kelly Preston, Quentin Tarantino, Salma Hayek

Details
Edition: With Bonus Footage
Sound: HiFi Sound, Stereo Sound, Surround Sound

Notes
An A Band Apart production in association with Los Hooligans Productions.

Color by Technicolor.

Released theatrically in the USA January 19, 1996. The film grossed $25.6 million domestically.

Additional cast: Ernest Liu (Scott Fuller) and John Hawkes (Pete Bottoms).

Additional credit: Tito & Tarantula (song performers).

Soundtrack on Epic Soundtrax.

VHS Features: Bonus Footage

Editorial reviews
"...Pulled off with lowdown flair and relentless energy....[Featuring] George Clooney's instant emergence as a full-fledged movie star..."
Variety - Todd McCarthy (01/22/1996)

"...It revels in pitch-black satire that delights in meanness and mayhem....Played with grit and no apologies by the truly dashing Mr. Clooney..."
New York Times - p.C6 - Janet Maslin (01/19/1996)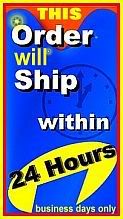 Item # 282 From Dusk Till Dawn 3: The Hangman's Daughter - VHS
$ 4.99 USD
Item # 282 From Dusk Till Dawn 3: The Hangman's Daughter - VHS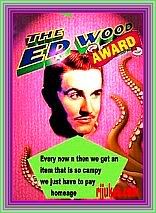 This gory prequel captures the wild, anything-can-happen spirit of the original FROM DUSK TILL DAWN, even reproducing the first film's memorable closing shot. It avoids feeling like a mere rerun, however, by cleverly taking place nearly 100 years ago, around the turn of the century on the Texas-Mexico border. There a legendary outlaw gang, husband-and-wife evangelists, a village executioner's runaway daughter and real-life macabre author Ambrose Bierce (Parks), their assorted posses and pursuers wind up at the raucous, timeless, vampire-run saloon that ties these flicks together. Midway through, the motley characters must forget their quarrels and fight ferociously for their lives after the hideous bloodsuckers drop their disguises and begin to feast. The origin of one of FROM DUSK TILL DAWN's most memorable characters is revealed--even though actress Salma Hayek is replaced by unknown lookalike Celi--and fans of this series will drink it up, as well other undead westerns like SUNDOWN: THE VAMPIRE IN RETREAT.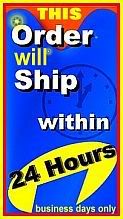 Credits
Producer: Gianni Nunnari, Meir Teper, Michael S. Murphey
Cast: Danny Trejo, Rebecca Gayheart

Details
Sound: HiFi Sound, Stereo Sound,
pre owned PRICE $ 4.99
SHIPPING FREE