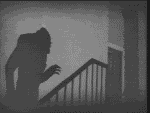 MOVIES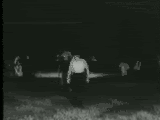 HORROR FILMS
DVDs & VHS Tapes

You won't find 'em cheaper no where !!!
I will consider reasonable Best Offers

MANY VERY RARE FINDS

Discounted S/H for multiple orders !


Are you wanna those folks that still keeps a working VHS in the house ? You can find some of your fav horror titles here at a fraction of the cost you would pay for this flick on DVD and Blueray
I have personally watched and reviewed every DVD, VHS, and CD I offer in my listings to verify they are working properly ... and besides I like movies too !!!
Ofcourse should you encounter any problems with the item working at all ... I always offer a money back refund ... no questions asked !!!
Any questions call CALL 870 892 2521
or message me at nos4ra267@yahoo.com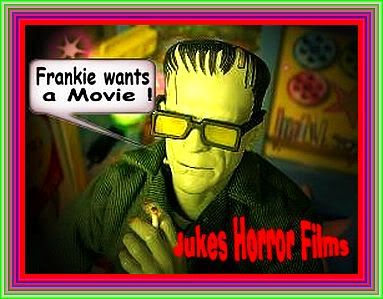 Item # 267
Frankenstein Meets the Wolf Man (1943)
VHS PRICE $ 9.99 or Best Offer

SHIPPING AND HANDLING just 99 cents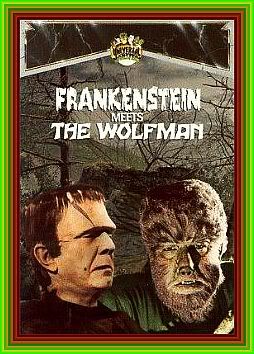 Larry Talbot finds himself in an asylum, recovering from an operation performed by the kindly Dr. Mannering. Inspector Owen finds him there, too, wanting to question him about a recent spate of murders. Talbot escapes and finds Maleva, the old gypsy woman who knows his secret: when the moon is full, he changes to a werewolf. She travels with him to locate the one man who can help him to die - Dr. Frankenstein. The brilliant doctor proves to be dead himself, but they do find Frankenstein's daughter. Talbot begs her for her father's papers containing the secrets of life and death. She doesn't have them, so he goes to the ruins of the Frankenstein castle to find them himself. There he finds the Monster, whom he chips out of a block of ice. Dr. Mannering catches up with him only to become tempted to monomania while using Frankenstein's old equipment.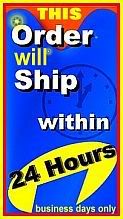 BRAM STOKERS DRACULA - DVD
$ 10.99 USD
ITEM # 311

BRAM STOKERS DRACULA - DVD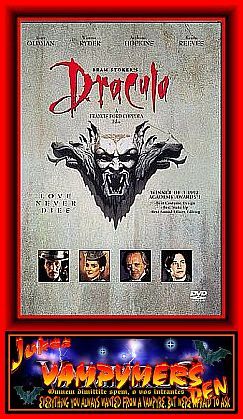 Dracula (also known by its promotional title Bram Stoker's Dracula)[1] is a 1992 horror-romance film produced and directed by Francis Ford Coppola, based on the novel Dracula by Bram Stoker. It stars Gary Oldman as Count Dracula in an ensemble cast, also featuring Keanu Reeves, Anthony Hopkins and Winona Ryder.
Preowned PRICE $ 10.99 or Best Offer
THIS ITEM IS ALSO AVAILABLE ON VHS TAPE for Only $ 4.99 (free Shipping) ... email me and I will give you the details
nos4ra267@yahoo.com

SHIPPING - FREE

INCLUDES CASE !

PREOWNED & PRETESTED ... once when I bought it and again right before shipping.
If you should have any problem with the game I offer a full money back refund !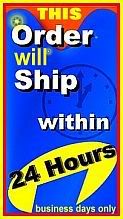 Item # 350 Genuine Dracula Soil imported from Romania
Five grams of TRUE Romanian "Dracula Dirt" packed in a special "blood" vial, along with a certificate of authenticity displaying the origins and other details .

AN EXCELLENT GIFT FOR THE VAMP IN YOUR LIFE !
Also looks great framed and hanging on the wall !
This is a genuine piece of history (and cinematic legend) form Dracula's most notable residence during his fearful reign !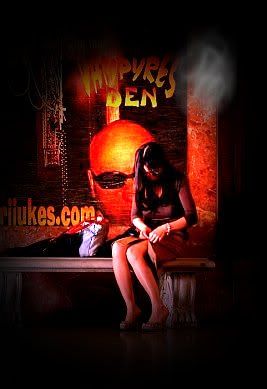 Constantine DVD
$ 9.99 USD
Item # 311
Constantine DVD
With the ability to identify angels and demons as they exist on Earth, Constantine (Keanu Reeves) is tormented and set apart from other people. He is self destructive and angry, yet he does the right thing in protecting the citizens of Los Angeles from the dark forces that surround them. However, when he falls in love with a cop (Rachel Weisz), everything begins to change.
THEATRICAL RELEASE: FEBRUARY 18, 2005
Constantine Reviews:
"Reeves is an unexpectedly decent fit, all cigarette-punctuated, screw-this detachment..." -- Tom Russo, Entertainment Weekly
"CONSTANTINE has enough subtextual codes to spawn its own cult." -- Peter Travers, Rolling Stone
"[D]irector Francis Lawrence pulls off some canny support casting and uses the effects budget well..."-- Michael Bonner, Uncut
"CONSTANTINE is an FX-packed, noir-drenched adaptation..." -- Andre Chautard, Movieline's Hollywood Life
"As with the entire genre, much of the fun comes from the loopy theology and shuffling of occult macguffins..." -- Kim Newman, Sight and Sound
Actors: Peter Stormare, Djimon Hounsou, Keanu Reeves, Shia La Beouff, Gavin Rossdale, Shia La Beouf, Pruitt Taylor Vince, Rachel Weisz, Tilda Swinton. Also included is bonus comic book, 18 minutes of additional scenes including additional ending, music video by A Perfect Circle, documentaries, commentary, and exclusive DVD-ROM content
Price $ 6.99
SHIPPING FREE
Item # 294 Vampires: Out For Blood
$ 6.99 USD
Item # Vampires: Out For Blood
(2005) VHS

Price $6.99
Free Shipping

When young people start mysteriously disappearing from all night dance parties,
Detective Hank Holten is assigned to the case. Before long, it becomes clear
that the underground rave scene has become a preying ground for vampires. The
awful truth starts to eat away at Hank's mind, to the point where his sanity
is at risk. On the brink of madness, Hank is bitten by a vampire. With little
time left before he loses his soul, Hank has to hunt down these monsters before
it's too late.

Starring: Kevin Dillon, Lance Henrikson, Jodi Lyn O Keefe, Vanessa Angel
Directed by: Richard Brandes
Natural Born Killers (Director's Cut) (2009) DVD
$ 12.99 USD
Natural Born Killers (Director's Cut) (2009)
DVD

Price $12.99 or Best Offer
FREE SHIPPING

"Natural Born Killers" is not about glorifying violence; it's a chilling parody of the American fascination with violence. The quick changes from color to black and white and back again, interspersed with animated sequences, point up the satiric nature of the movie.

Mickey and Mallory, very well played by Woody Harrelson and Juliette Lewis, are two killing machines without heart or soul or conscience; their only redeeming virtues are their love for each other. They aren't meant to be sympathetic characters and they're not, but Oliver Stone's direction makes them pale in depravity besides some of the other characters -- the sadistic warden, the despicable detective and his morbid fascination with Mallory, Mallory's nauseating, sexually abusive father, and above all, Robert Downey's superb characterization of the media pimp who feeds off blood and gore.

The last scene in the movie, of Mickey and Mallory on the road with their two children, and Mallory about to deliver a third at any minute, underscores the whole message of the film; violence feeds on itself and begets yet more violence. Those viewers who were most upset by the movie missed its message. "Natural Born Killers" is a brilliant, disturbing depiction of the shallowness of American culture at the end of the 20th century.
Directors: Oliver Stone
Format: Closed-captioned, Color, Dolby, Special Edition, NTSC
Rated:

Unrated

Number of tapes: 2
Studio: Vidmark / Trimark
VHS Release Date: July 30, 1996

INCLUDES CASE !


PREOWNED & PRETESTED ... once when I bought it and again right before shipping.

If you should have any problem with the game I offer a full money back refund !